This setting only applies to users accessing portal and email plug-in via domain authentication.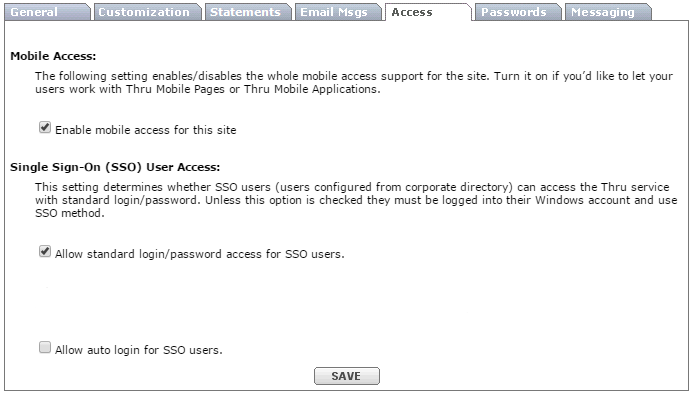 Here you can choose to allow standard login/password access for SSO users (users configured from corporate directory). This determines whether these users can access the Thru service with their standard login/password.
Unless this option is checked, the user must be logged into their Windows account and use the SSO method. Enabling standard access will allow the users to sign in from outside the corporate network.
Select Allow standard login/password access for

SSO

users to allow your users to use single sign on.
Click Save to save the changes.
Feedback
Thanks for your feedback.