Messaging Site Options are available for the customization of the message properties and the message format received by the recipients.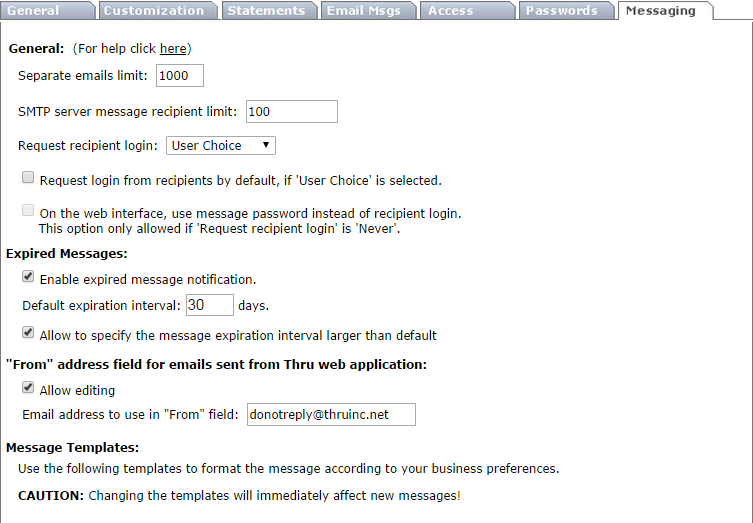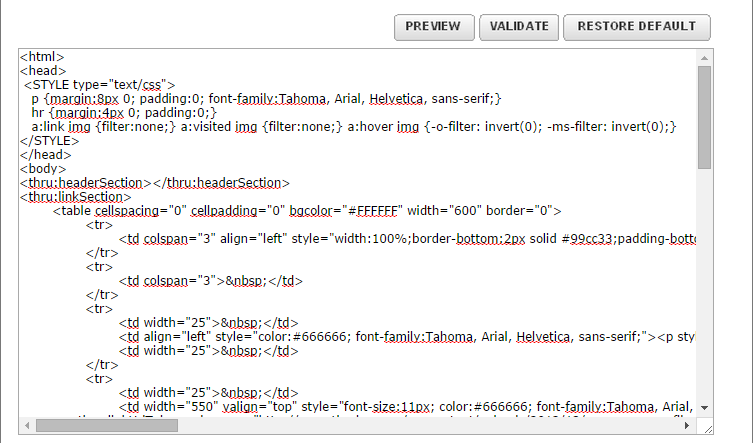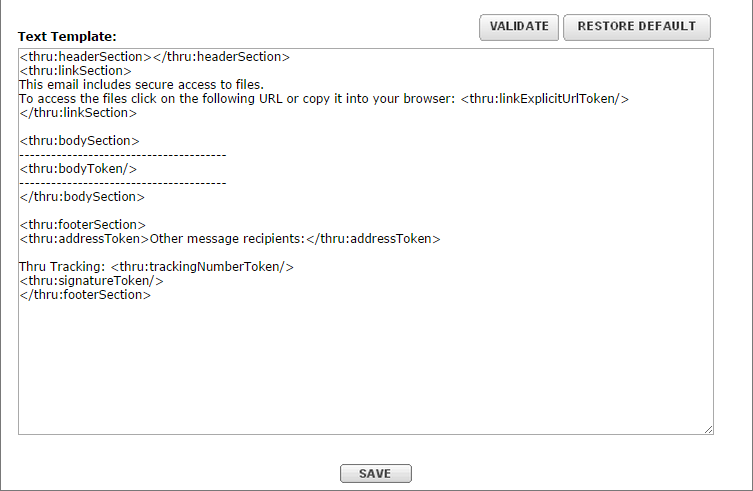 General
Separate emails limit: For tracking purposes, the system creates separate mails for each recipient if the message requires a link to Thru server and request login is turned off. This parameter prevents massive email generation by limiting the number of emails that it will send.
SMTP server message recipient limit: This value is optional. If your SMTP server has a limit, and the limit is entered here, Thru Server will block messages which exceed the limit. If the limit is NOT entered here, and a message exceeds recipient limit, SMTP server will send the message with a partial recipient list and the user will get an error message.
Request recipient login: This option can be set to always, never, or user choice. Always means that the recipient who wants to download a link will always be forced to log in, while never means they will never have to log in. User choice defers this decision to the user who sends the Thru mail, giving them the option to require it or not.
Request login from recipients by default is allowed when only when User Choice is selected.
Use message password instead of recipient login is allowed only when Never is selected. This allows you to set a new password for each email sent out.
Expired Messages
Enable expired email notification enables or disables email notification of expired messages based on your preference.
Feedback
Thanks for your feedback.