To access the group log, select the Group Log tab.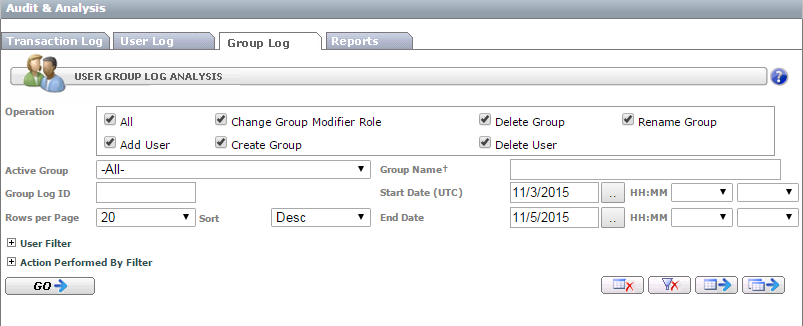 User group log report allows administrators to analyze group setup changes. Thru server tracks all administrative operations.
The following is a list of form controls. Filters marked with † accept wildcards (either * or %).
Feedback
Thanks for your feedback.