To create a new rule, navigate to the folder, click the retention tab, and then on the Modify button.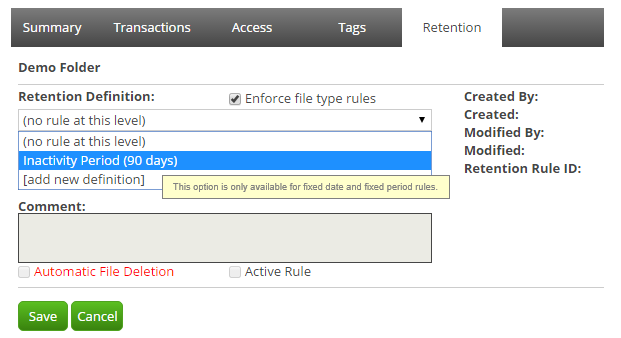 Automatic Sub-folder Deletion
Folder-level rules have the option to remove subfolders if the retention type is fixed date or fixed period. The folder on which the rule is defined is never deleted. This option was designed with automatic processes in mind such as the following scenario:
An automated job load sets of files to the system regularly. Each set is created in a subfolder. These sets are needed only for a short period of time.
To support the scenario, create a root folder for the job and define a fixed period rule with subfolder removal and automatic deletion.
Feedback
Thanks for your feedback.