In case you need to send the report to a user or keep it for some reason, you can export the results to Excel by pressing the green arrow buttons near grid count information on the right.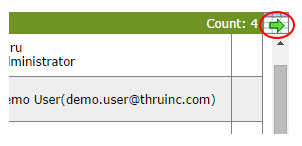 Note that a warning popup message will show if you have Excel 2007. The warning can be ignored. Click yes to continue and open Excel.
Feedback
Thanks for your feedback.