To view Inbound/Outbound folders that you have set up for mirroring:
Click the Outbound Folders/Inbound Folders link in the Thru

CDN

menu. The right view displays the folder you currently have set up to mirror.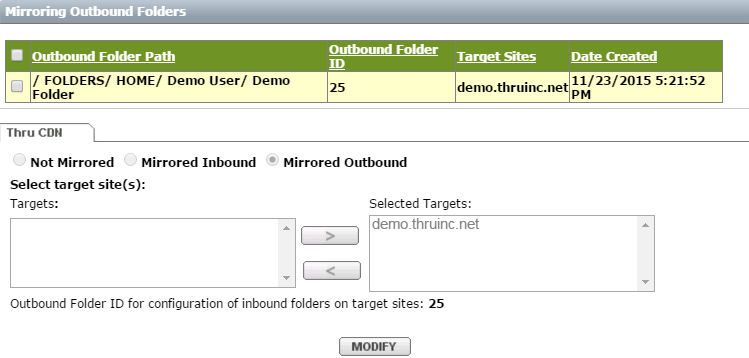 Click the folder to get information about how it is being mirrored.
Feedback
Thanks for your feedback.