Check Diff is a feature that allows you to see what has been added to the source site folder but has not yet been mirrored to the target folder, or is in the process of getting transferred. To check the Check Diff:
Navigate to the Source Site (the site with the folder that is being mirrored outbound)
Go to the Administration section of the site.
Click Target Sites.
Click the Synchronize button on the top user tools bar.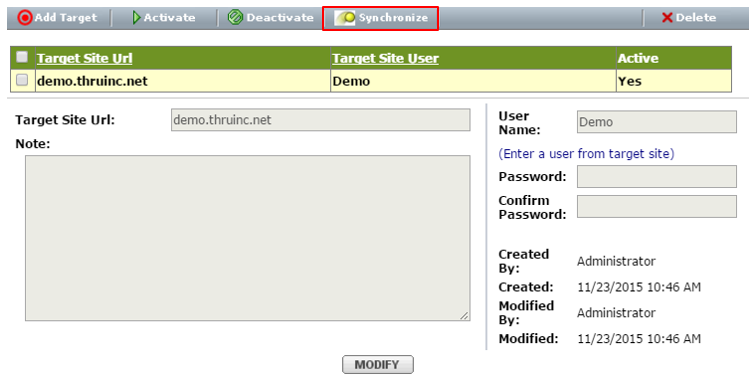 Click the down arrow where it says select target site to select the target site of which you wish to check the progress.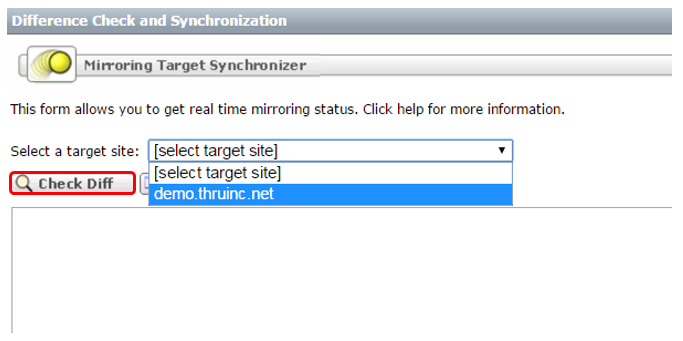 Click Check Diff. This action connects to a target site and retrieves information from all inbound folders. It then compares it with the content of local outbound folders and generates a detailed report of differences. Some of the differences might simply be because the mirroring process is still in progress. You can verify it by checking the time stamp in the diff report. No further action is needed if that is the case.
Feedback
Thanks for your feedback.