If you need to import data into Thru folders from external repositories, you will first need to set up sources. The current sources that Thru supports are: FTPS, SFTP, Thru sites, Amazon S3 and IMAP (Mail attachments).
When you set up a source, you choose which folder in the source repository you want to pull data from and also choose the Thru target folder that you want to import data into. Each source can be labelled so that you can easily keep track of your different processes.
Follow these steps below to learn how to add a source in OptiFLOW:
Select the pencil icon from the control panel menu.
Next, select the plus (+) symbol below Sources. The "Add Source" window opens.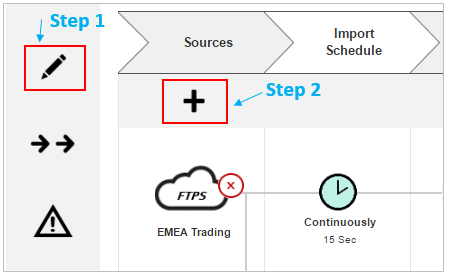 Choose a source to set up (

FTPS

,

SFTP

, Thru Site, Mail Attachments (

IMAP

), Amazon S3)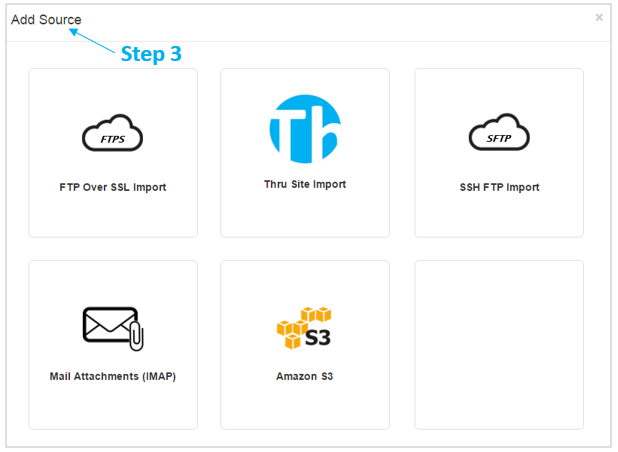 Use the following sections to learn how to set up each type of source:
After setting up sources, any files added to the source folders you set up will automatically be pulled in to your Thru site on the schedule that you set. You can view all the source activities by going to the Activity Stream from the control panel menu.
Now that you have set up your sources, you can now start setting up Processors and Destinations so that you can trigger different actions to data that is added to Thru folders. Go to Adding Processors and Destinations to get started.
Feedback
Thanks for your feedback.