The interface allows you to control the bandwidth to and from each node on the network
Configuration changes are applied in real time
Low – Bandwidth settings to limit the speed for a slow connection
Medium – Settings for a better connection where bandwidth still needs to be limited
High – The condition (pulse result) for not limiting the bandwidth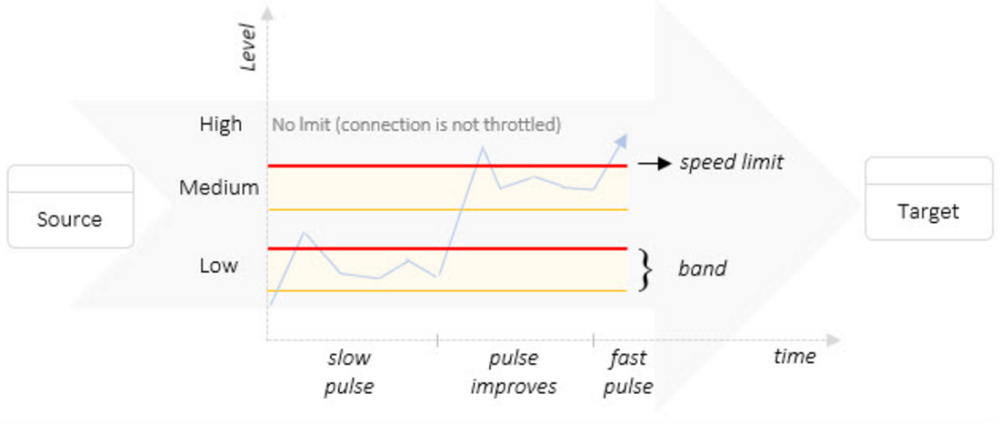 As data is being sent, the system keeps sampling the network response time by running a pulse command (similar to ping).
According to the result, a throttling level is determined and the system tries to adjust the speed and stay as close or under the limit.
Since the network is changing all the time the system could get into a situation of permanently chasing the limit.
To prevent it, the system remembers good hits inside the band and keeps using the same throttling as long as the speed remains in the band.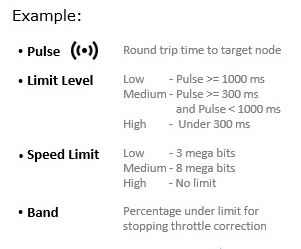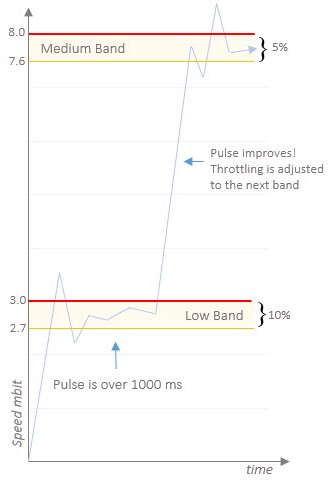 Feedback
Thanks for your feedback.