To set up a Mail Notification action for Name Patterns Processors:
Fill in the configuration fields:

Action Label: Give this Mail Notification a label. (e.g. Mail Notification for New Bids)
Description: Give a description of this email notification. (e.g. After bids are added to Folder A from

FTP

source, send email notification to [contact names, lists])
Next, fill out the Mail Notification Template. Go to "view template tags" to view the full list of tags you can add to the notification. Below is an example: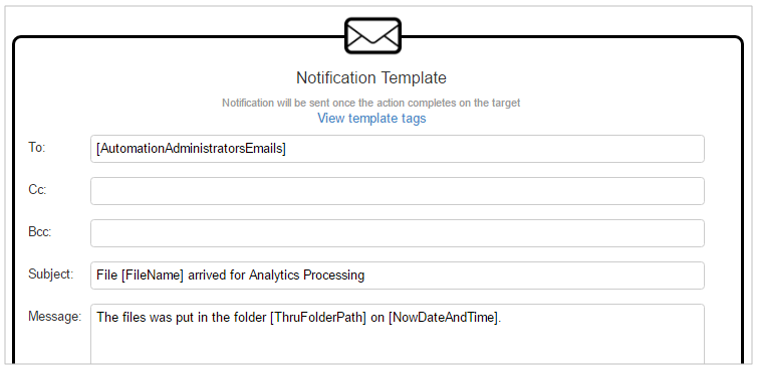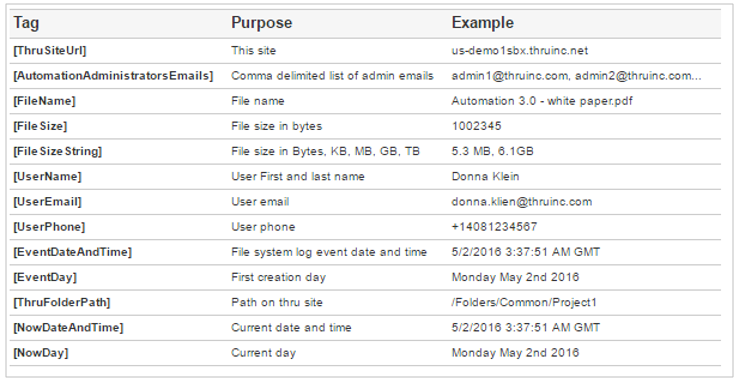 Next, fill in the folder path(s) on your Thru site where you want this Mail Notification action to happen and specify the Patterns.
For more on creating Patterns, go here (link to Patterns section).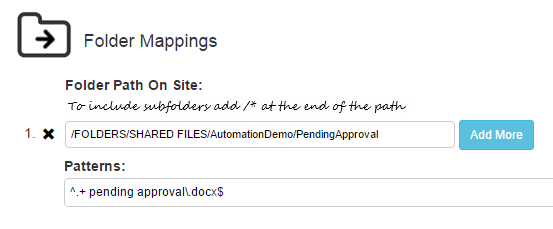 When you are finished configuring this Mail Notification action, click Save Action at the bottom of the screen.
Feedback
Thanks for your feedback.