This page shows transfers sent to remote nodes. The list includes in-progress transfers as well as ones which were recently completed, in the last 48 hours.
Newer transfers appear first. You can set transmission priority on pending items by clicking on the green dot above the progress bar.
Note that the page shows actual transfer size but items are compressed when possible and delivery can be faster than expected time (size divided by bandwidth).
Node recipients are highlighted in blue.
Example Data Center to Labs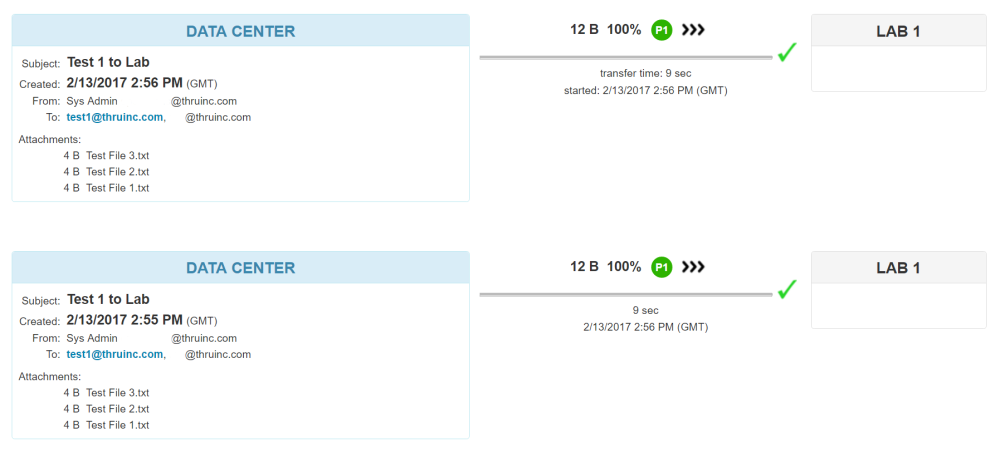 Example Shore to Ship

Feedback
Thanks for your feedback.