With OptiBAND™ your organization can send files more efficiently on high latency connections or it can be used for WAN optimization to accelerate transfers over wide area networks (WAN).
OptiBAND™ has the ability to set bandwidth limits for file transfers, set transmission priority, also resume and retry automatically.
As an OptiBAND™ administrator, you can configure, manage and analyze all OptiBAND™ activities from the OptiBAND™ Dashboard on your Thru site.
OptiBAND™ shows a real time view of transmissions between nodes (ships) and the cloud (shore)
The dashboard is where you can view all the OptiBAND™ nodes that you have set up on your network.
It also contains the toolbar to configure nodes, bandwidth settings, users and more.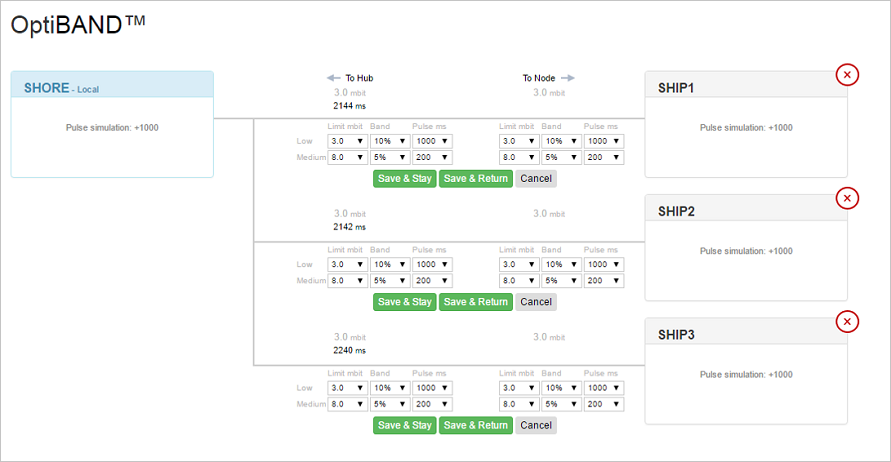 Feedback
Thanks for your feedback.