After you have set up a Source or Processor, you will need to set the schedule that you want OptiFLOW to either pull in files (Sources) or perform destination actions (Processors). For both Sources and Processors, the Scheduling tool works the same. There are two steps to configure scheduling for Sources and Processors:
Set Schedule Type – Run a task Continuously, Daily, Weekly or Monthly.
Set Frequency – For each schedule type, you can set a custom frequency (every 15 sec, 3 hrs, etc.)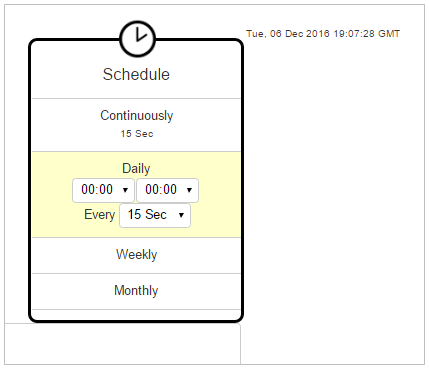 After you have scheduled a Source or Processor, you can view whether it is active from the OptiFLOW Control Panel. When the GMT time is inside the schedule the clock icon shows in green. This makes it easy to see which processors are active.
Feedback
Thanks for your feedback.