To add an Anti Virus Processor in OptiFLOW:
Fill in the Processor Configuration fields: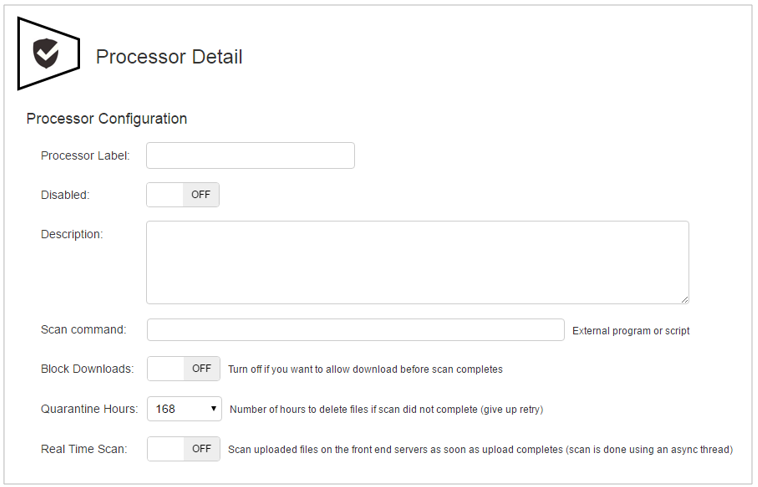 Processor Label: Give this processor a name and description. It is best practice to label processors according to their business use case (e.g. Virus Scan for New Bids).
Description: Describe the actions that this processor will be performing. (e.g. Scanning incoming bids for viruses)
Scan Command: This is where you enter an external program or script
Block Downloads: Turn this on if you want to allow users to download files out of this Thru folder before virus scanning completes.
Quarantine Hours: Number of hours to delete files if scan did not complete (give up retry)
Real Time Scan: Scan uploaded files on the front end servers as soon as upload completes (scan is done using an async thread)
Next, fill in the folder path where you want this Anti Virus scan to be active.

When you are finished configuring this Anti Virus Processor, click Save Action at the bottom of the screen.
Feedback
Thanks for your feedback.