To set up a Mail Attachments source in OptiFLOW:
Fill in the Source Configuration fields: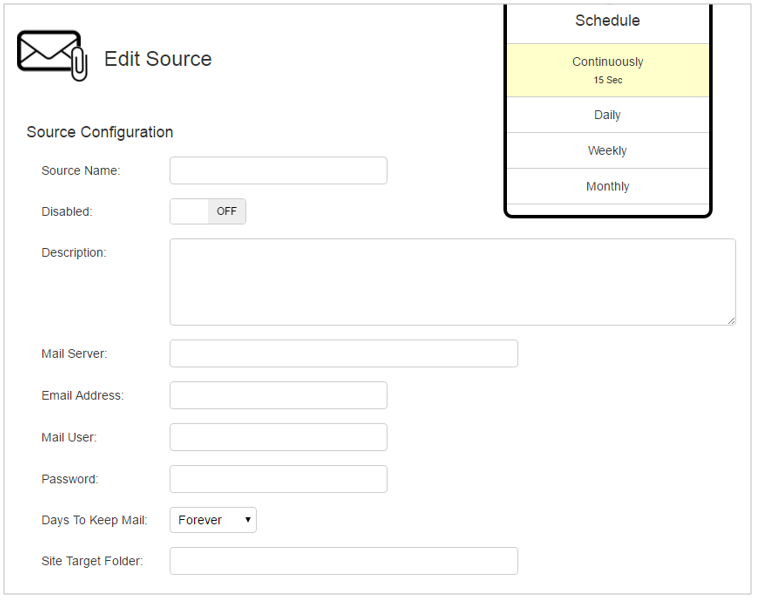 Source Name: Give this

IMAP

email source a name. A best practice would be to label this source to match the business use case.
Description: Fill out the description of what this source will be used for. It is best to be as specific as possible to easily identify each workflow that is created.
Mail Server: Enter the name of the

IMAP

mail server. (e.g. imap.gmail.com)
Email Address: Choose the email address you want to access the

IMAP

source with. (e.g. automation@gmail.com)
Mail User: Fill in the username of the

IMAP

account. (e.g. automation.imap1)
Password: Enter in the password of the

IMAP

account.
Days To Keep Mail: Choose how long you want to keep mail attachments in Thru.
Site Target Folder: Fill in the folder path on your Thru site where you want the mail attachments from this

IMAP

source to be pulled into.
Next, set the schedule of when these mail attachments will be imported into Thru (continuously, daily, weekly or monthly).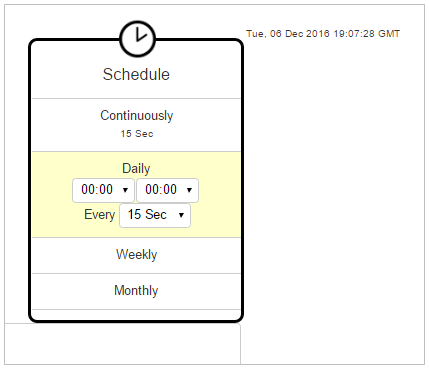 After you have set the import schedule, click Save Source.
Feedback
Thanks for your feedback.