To set up a Thru Site source in OptiFLOW:
Fill in the Source Configuration fields: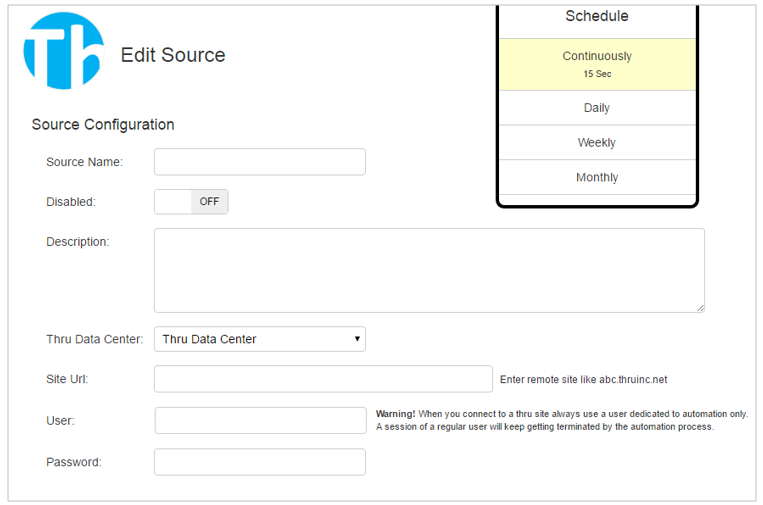 Source Name: Give this Thru site a name. A best practice would be to label this source to match the business use case.
Description: Fill out the description of what this source will be used for. It is best to be as specific as possible to easily identify each workflow that is created.
Thru Data Center: Choose the data center this Thru site is running on.
Site

URL

: Fill in the

URL

of the Thru site. (e.g. abc.thruinc.net)
User: Fill in the username from the Thru site that you are connecting to. Note: Always use a user on a Thru site that is dedicated to automation only. A session of a regular user will keep getting terminated by the automation process.
Password: Enter in the password of the Thru site source account.
After filling in the Source Configurations, set up the folder mappings. This allows you to set up multiple folders on the Thru site source to import files into your Thru site target folders. You can add additional folder paths by clicking the "Add More" button.

After completing the folder mappings, select the schedule that you want OptiFLOW to pull in the data from the Thru Site source into your Thru Site. Data can be schedule to be imported continuously, daily, weekly or monthly.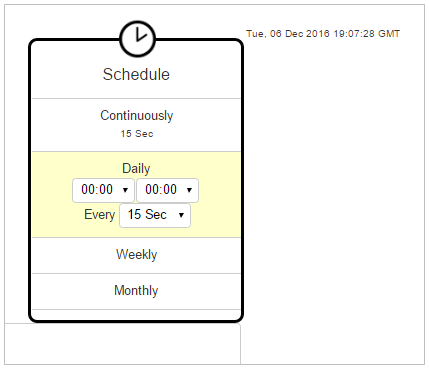 When you are finished setting up this Thru Site source, select Save Source at the bottom of the page.
Feedback
Thanks for your feedback.