Thru's multilingual support feature allows users to navigate Thru Web in their preferred language.
The language drop-down menu is accessed on the Thru Web user dashboard and is located by finding the green globe icon as show below.
Simply click on the globe icon and a list of supported languages appear in a drop-down menu.
The current languages supported by Thru include:
English, Simplified Chinese, Traditional Chinese, German, Dutch, Spanish, and French.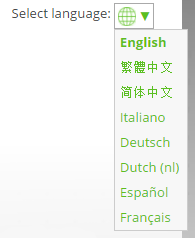 Select a language from the list and the page will immediately be modified to the selected language.
To switch back to the previous language, click again on the globe icon and choose another language.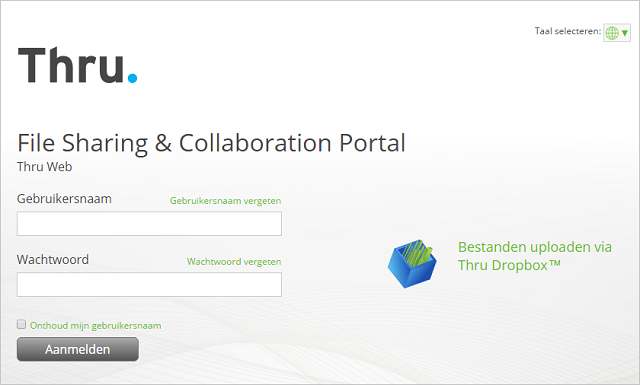 Feedback
Thanks for your feedback.