The first time you select Power Upload you must download the Thru Power Upload component.
The browser section under the address bar will display a message prompting you to install the ActiveX Control.
Click on the message and select Install ActiveX Control.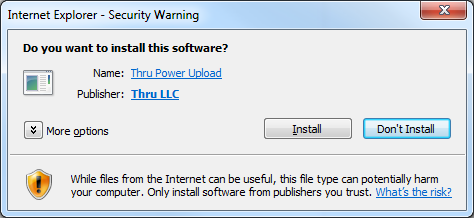 Once installed, you can continue your upload process.
Power Upload gives you two options: You can drag and drop files/folders from your local machine into the Power Upload window, or you can click on Add Files or Add Folders button.
You can select multiple files or folders by holding the Ctrl key while selecting.
You can also overwrite uploaded files if they have the same name as the files waiting to be uploaded.
Do so by placing a checkmark in the box marked "Overwrite files if they already exist."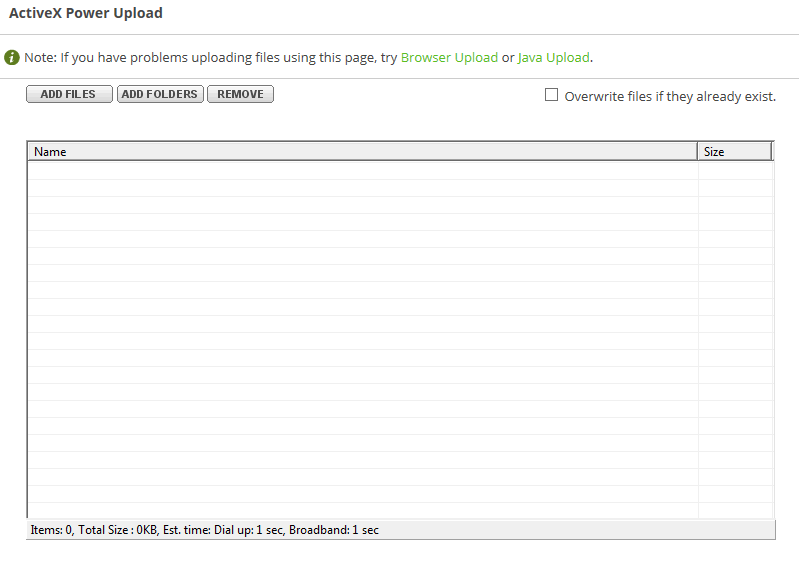 Click Upload to start the upload.
A new window will open giving you the progress of the upload and the approximate time it will take to complete.
Feedback
Thanks for your feedback.