The Summary tab allows you to view and edit the item's name and description. It also displays the name of the User who originally uploaded the item and who last modified the file along with the modification date. The Inquire link opens a new email composition window with the email address of whom to contact to inquire about the information.
This image shows the Summary tab of a selected folder.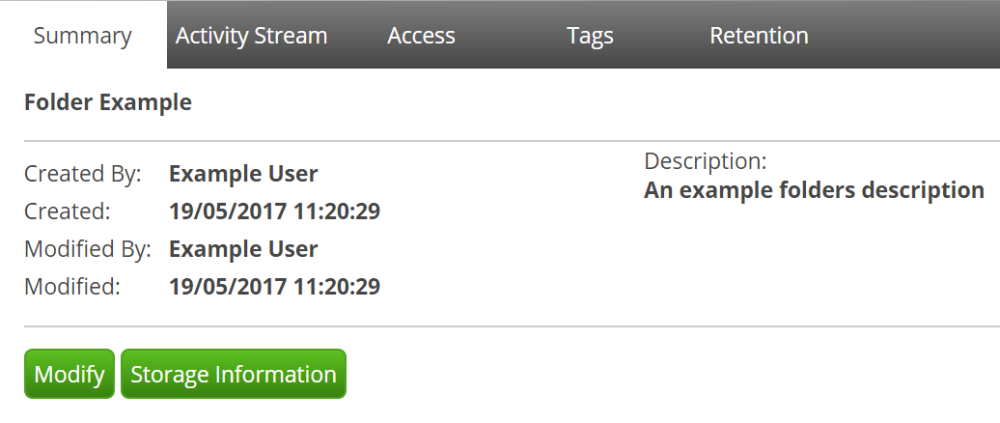 This image shows the Summary tab of a selected file.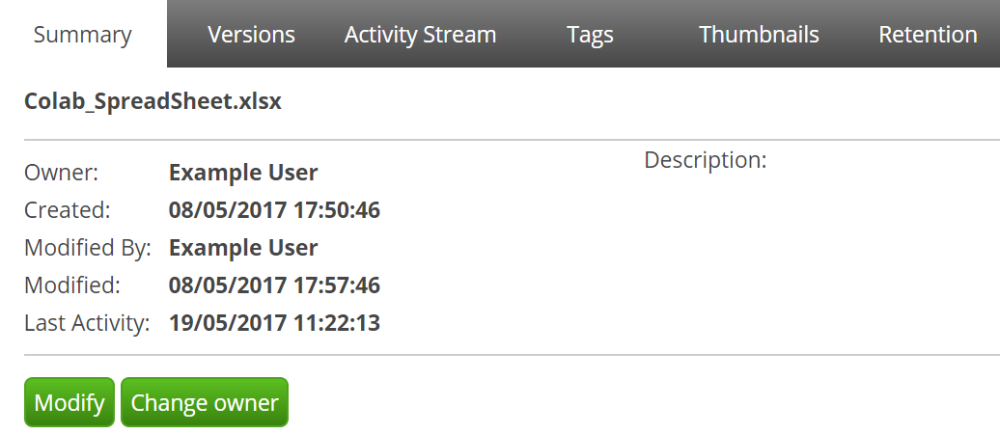 To change the name and description of a folder or file, click the Modify button and then click Save after making any changes.
To view the storage information of a folder, click Storage Information next to the Modify button. A window will display how many files, subfolders, and storage that makes up the selected folder like in the image shown below.

To change the owner of a selected file, click the Change Owner button and a window as displayed below will appear. The user can scroll through the list of users to assign the file to a different user. After the user is selected, click OK.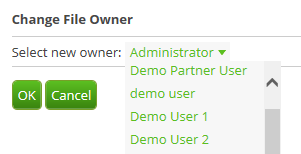 Feedback
Thanks for your feedback.