To make a file available for download via Publishing (creating a link to the file) you must be a user in the Publishing Users group.
Once you have submitted your file for publishing, a user belonging to the Publishing Administrators group will need to published a file.
That administrator will have to approve the publishing before it is available for download.
To publish a file via the Thru web portal :
1. Select the file you want to publish.

2. In the Summary tab (if you have been added to the Publishing Users Group) you will see a Publishing button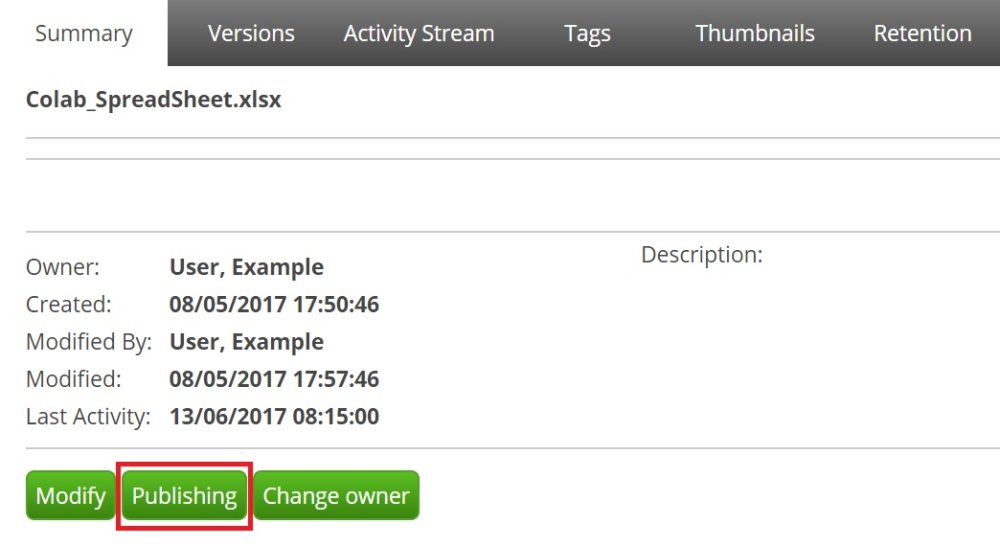 Clicking on Publishing will spawn a File Publishing Information window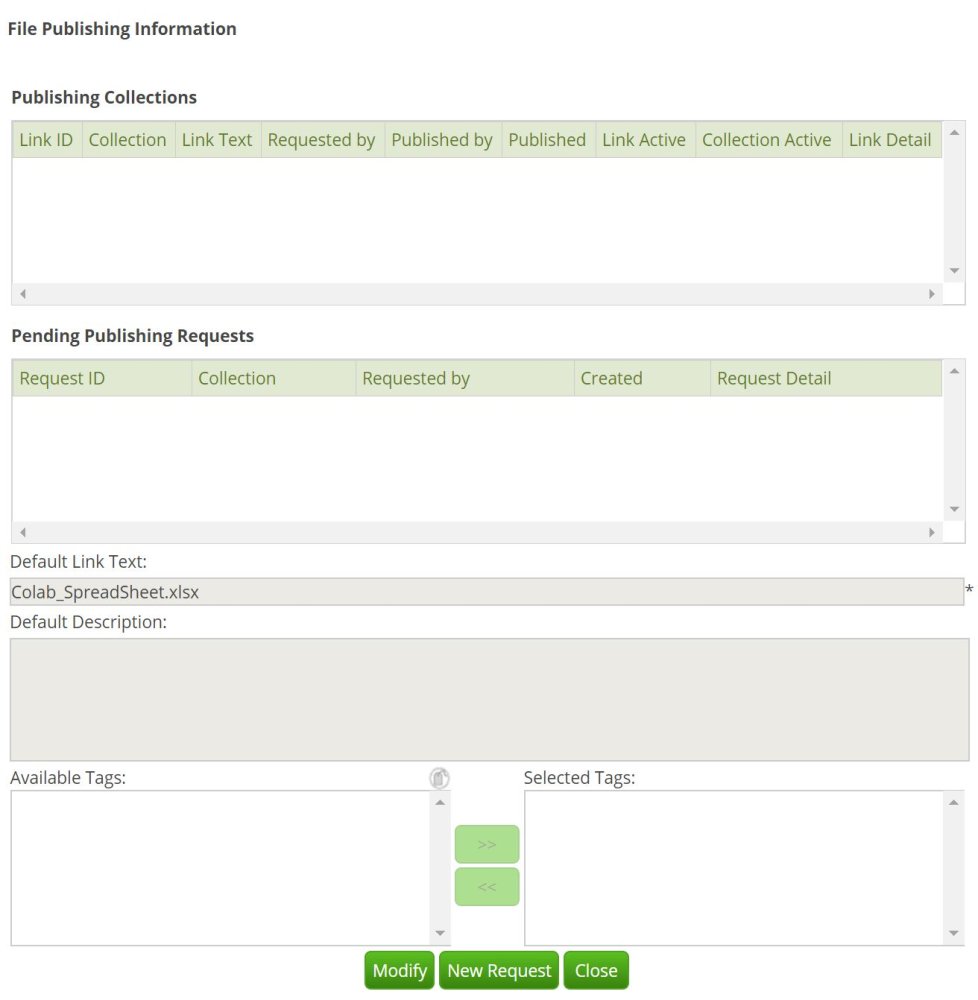 3. Clicking on New Request will take you to a New File Publishing Request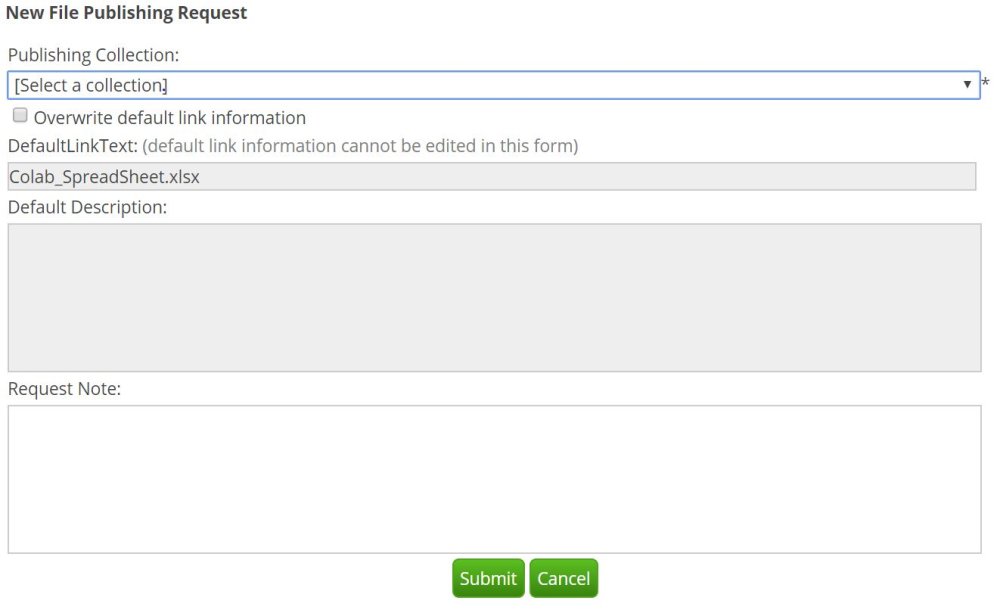 Under the Publishing Collection maybe predefined Collections for the file to be added to

4. Add a note to the Request Note letting the Publishing Admin know the reason the file is needed to be published and click Submit

5. Once approved you will receive an email from Thru's Notification System stating that the Publishing Request has been approved

Feedback
Thanks for your feedback.