Before sending your Thru message, you have the option of requiring recipients to register before they are allowed to download the file or folder you have sent them. With this feature enabled, the recipient cannot download any contents sent with Thru unless they have a registered username and password. This section will show you how to enable Request Login before sending files and also explains how recipients can set up their username and password to download files.
To require recipients of a Thru message to register before downloading content, click the Request Login icon while composing your Thru message. Your message will be sent with this feature enabled.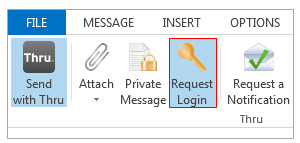 Type and send your Thru message.
Receiving Thru Message with Requested Login
When the Thru email has been received by the recipient, they will be required to click a link to claim the files, folders or private message. Once they click the link, they will be taken to a Secure Message Login page. If a recipient has never downloaded content before using Thru, they will have to register. If the recipient has a Thru account, they can log in using their existing username and password and can use the Forgot Password link to reset their password.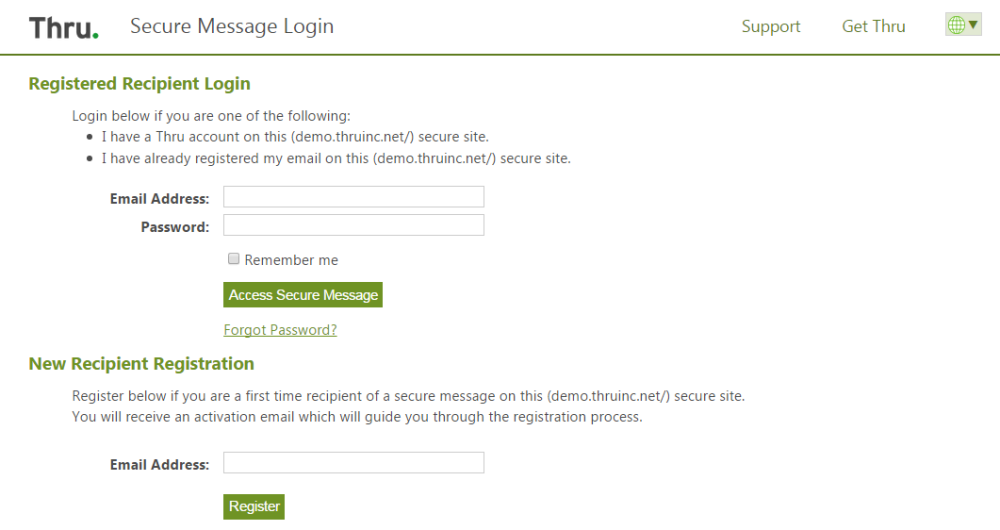 New Recipient Registration
External users without a registered Thru account must follow the procedure below to retrieve a Thru email when Request Login is enabled:
Type an email address in the New Recipient Registration section as shown above, and then click Register.
This will generate an email to request a password. Below is an example:

Select

CLICK

HERE

to continue registration. This will direct them to the New Account Registration page as shown below.
Enter New Account Registration information.
Click Complete Registration.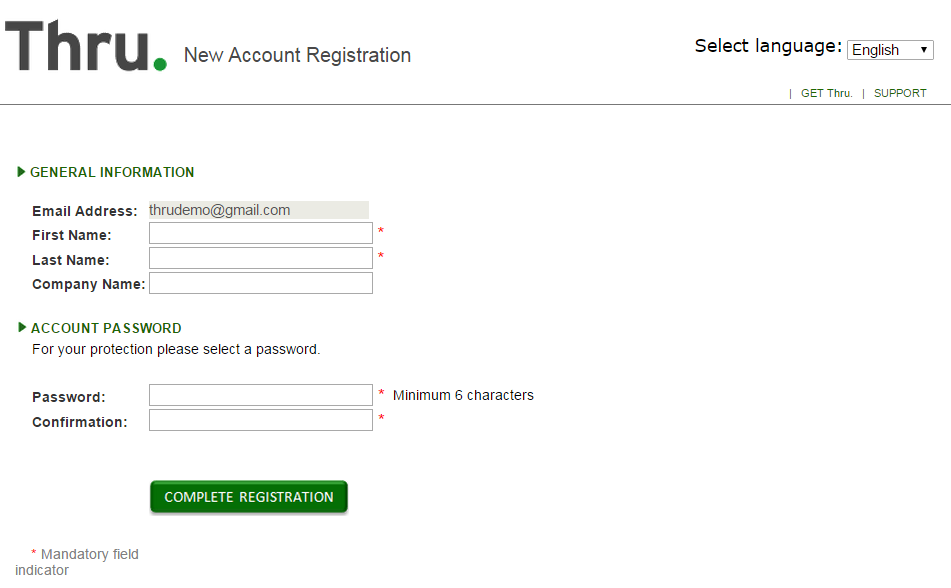 After completing registration, the user then has access to download the files.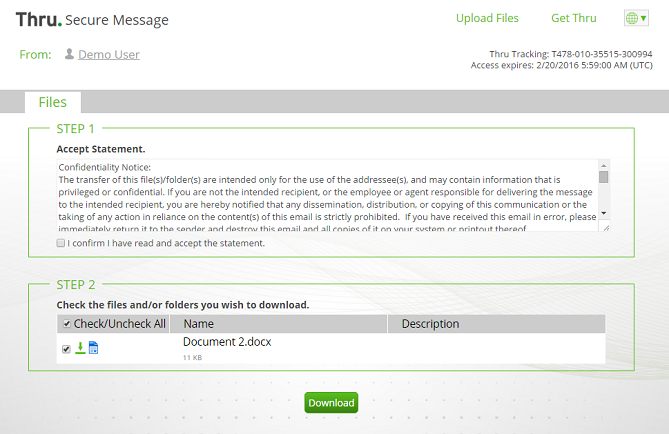 Feedback
Thanks for your feedback.