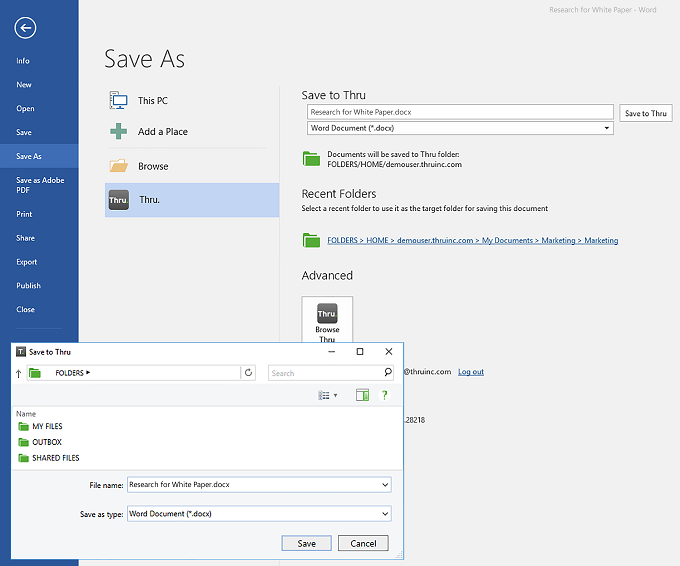 This guide will explain how to use the Thru Add-In for Office 365. This add-in allows you to create, open, edit and save files directly to your Thru site directly from Microsoft Office applications like Word, PowerPoint and Excel. Use the sections below to get started:
Create and Save Office Files to Thru
Feedback
Thanks for your feedback.