To view the properties and transaction details of files/folders:
Right-click the file/folder and click either Properties or Transactions. A window opens that has two tabs for properties (General) and transaction details (Transaction log).
Properties
The General tab displays multiple properties about files/folders like the file type, location on the Thru server, size, date created, author, and when it was last modified.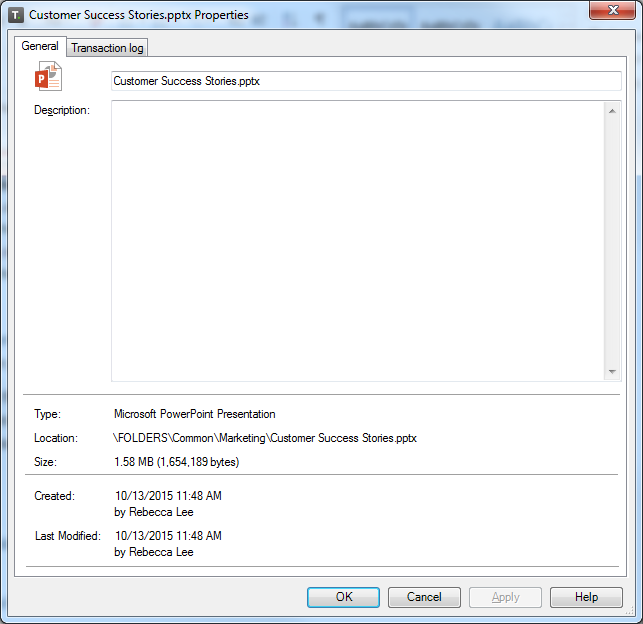 When viewing the properties of a folder, you can view the effective permissions you have for that folder. These permissions can only be configured by a Thru Administrator. To view what permissions you have for a selected folder, click the Details button.


Transactions
The transaction log tab displays what operations have been performed to a particular file or folder like internal uploads, internal downloads, transfers, deletions, etc. Each operation to a file/folder also shows the user who performed the action, the date and time, and the IP Address used.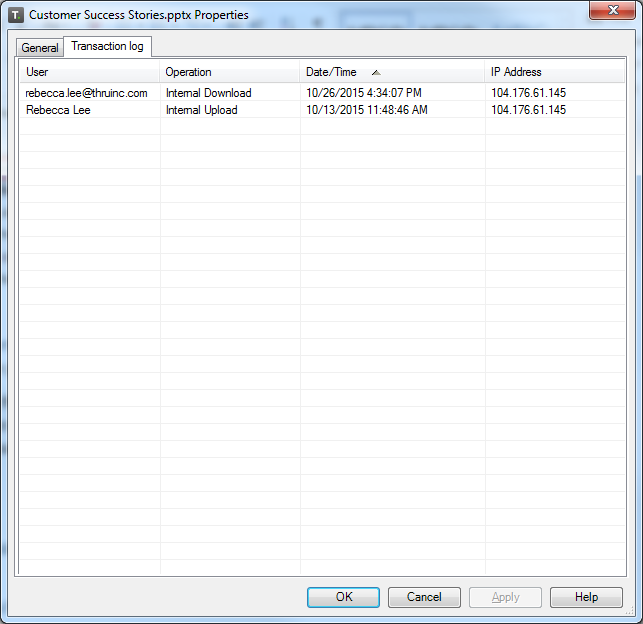 Feedback
Thanks for your feedback.