Thru provides users with access to the platform from a web browser.
To start using Thru either navigate to the Development Portal
Click on the

link to create an account.
If you already have a user account, sign in with the username and password that was defined.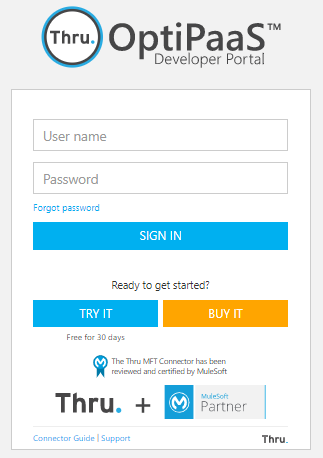 Note : If you are a customer your site URL will be different.
The following sections are designed as a quick start in using the platform.
2 – Configure Endpoint(s) for your Orgs
3 – Create Transport
4 – Subscribe Orgs to Transports
Feedback
Thanks for your feedback.