Thru is a cloud based Managed File Transfer as a Service (MFTaaS) platform.
That enables the enterprise and their partners to share files based on a postal service model.
Both Enterprise and Partner organizations simply "Pickup" and or "Dropoff" files in Thru via a self-managed file exchange portal.
Internal teams, business units or systems can also use Thru to interact with one another's end points with the ability to subscribe to file exchange processes called "Transports".
Optionally, Integration platforms can be interfaced to Thru by connecting to Thru Transports using Thru's MFT Connector for MuleSoft or Dell Boomi.
This powerful combination of industry leading file exchange and integration platform solutions, enables enterprises to build complex file exchange processes into an enterprise business ecosystem with ease.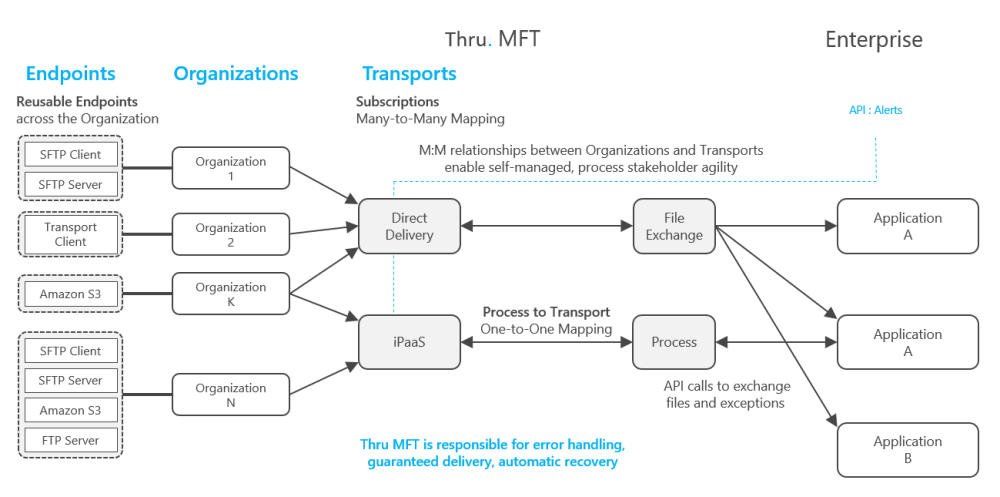 Feedback
Thanks for your feedback.