Welcome to the Thru Optiflow Administration Guide.
With Optiflow, your organization can automate file processes between various source and target repositories with scheduled workflows.
These workflows are all created and processed within Thru so you can have a single solution to manage all of your file processes.
You can use Optiflow for different use cases (e.g. bidding processes, document approvals, document archiving) and let users know when actions take place with Mail, SMS and REST notifications.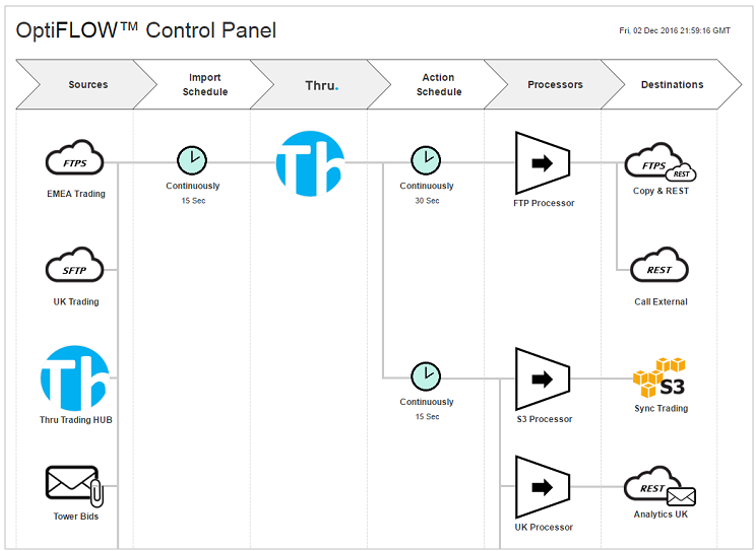 Use the following sections to learn how to use Optiflow:
Feedback
Thanks for your feedback.