To configure new nodes in OptiBAND:
Click on the plus sign icon (+) from the toolbar. The "configure new node" page opens.
Fill in each configuration field:
Node name: Give a name to this node. A best practice would be to name nodes according their use case (Ship 1, Oil Rig 1, Paris Office, etc.) so each node is organized.
Thru site

URL

: Enter the Thru site

URL

set up for this node (e.g.
Node Controller

API

URL

: The

API

URL

is given by thru.
The node is local: Nodes can be added to simulate 'multiple ship' scenarios
Remote node access key: If this a remote node, enter its access key.
The (node) makes calls to the cloud (hub) and must identify itself with this guid(). The guid is given by Thru.
When you are finished filling out the node info, click Add.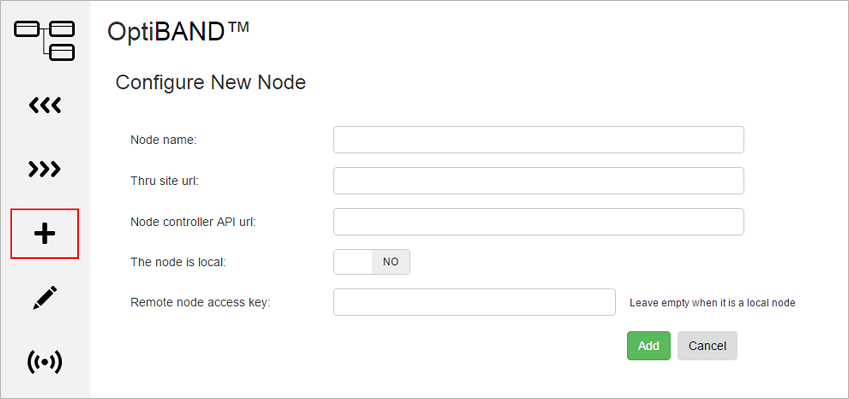 Feedback
Thanks for your feedback.