To access the OptiBAND™ click the drop-down menu within your Thru site and select Administration.
From the Thru Administrator dashboard you can access OptiBAND™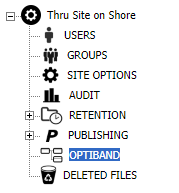 When you first enter the OptiBAND Dashboard you will see the "nodes diagram" (image below).
It shows you an overview of all nodes that are set up on your network and shows details for each node like the bandwidth limits to and from the Cloud (hub), the names of each node, and the network status.
In the example below, you can see there are three OptiBAND nodes deployed on cruise ships (Ships 1, 2 and 3) that connect to the Cloud (hub) that has been called "SHORE".
Next to each node you can view the set bandwidth limits for each node when data is transferring to the Hub (under ← To Hub) as well as when data is transferring to the nodes (under To Node →).
Nodes Diagram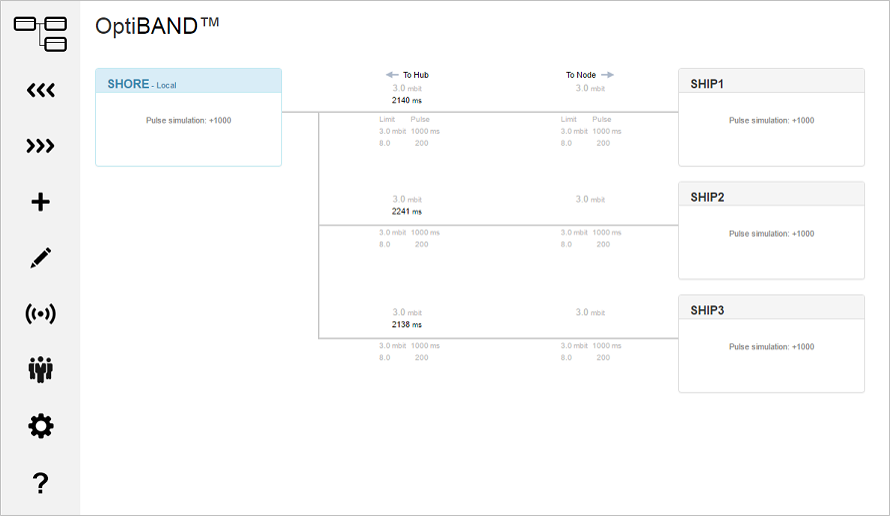 On the left-hand side of the Dashboard interface is the action toolbar where you can monitor the transfer queues, manage users, add nodes, configure bandwidth limits and more.
Feedback
Thanks for your feedback.