Thru Email can be accessed from the following Salesforce menus:

To create a new Thru Email:
1. Select a Thru-enabled Salesforce menu.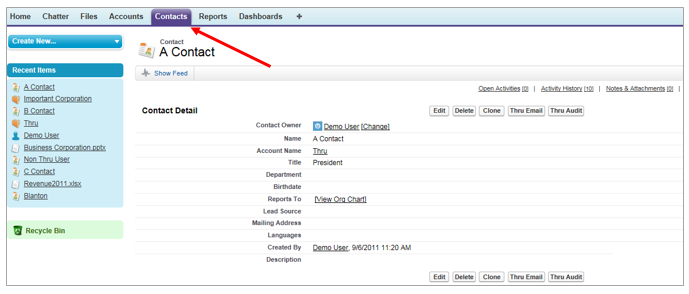 2. Select an individual Contact, Case, Lead, or Opportunity to access the Thru Email button.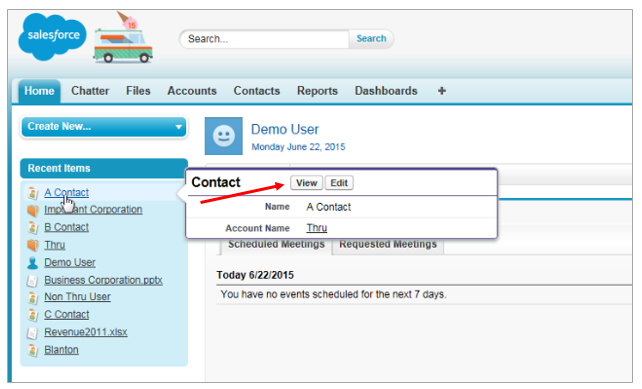 3. Click Thru Email. The Thru Secure Message window opens.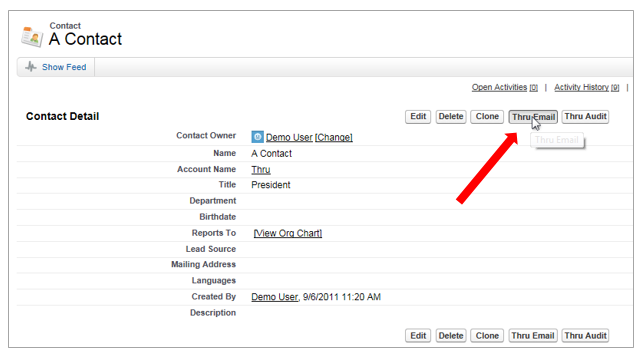 Refer to the following for an explanation of the fields in the Thru Secure Message window.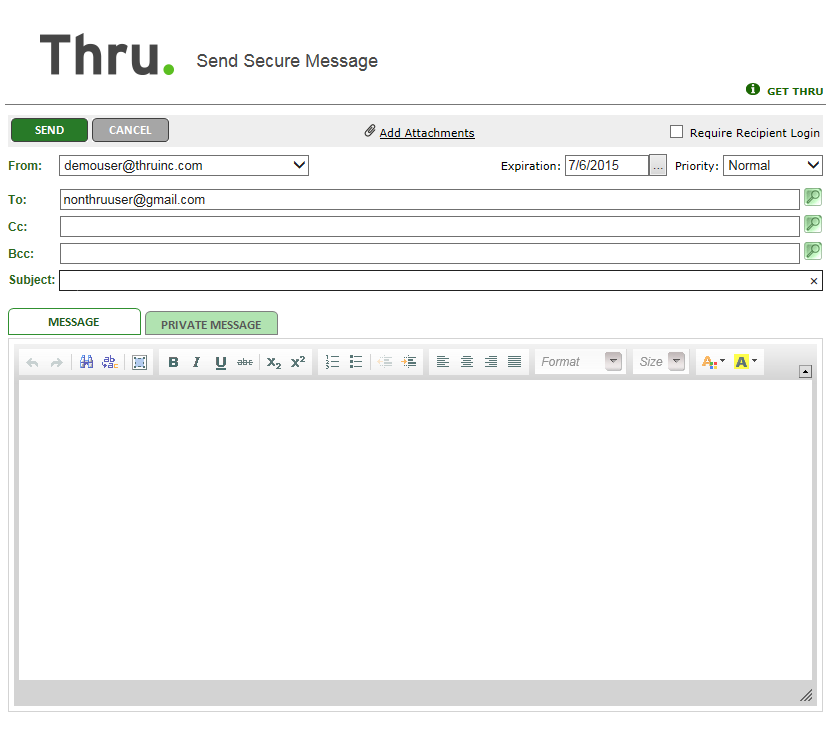 Feedback
Thanks for your feedback.