To start Thru Add-In (Connector) for IBM Notes for the first time and create a bookmark (tab) in Notes, please start IBM Notes using the shortcut created on the desktop by the Thru Add-In installer that is marked by the icon below:

Notes will start and the certificate warning will be displayed. Please click Yes to create cross certificate for Thru Inc. – that operation is required only at the first start. On subsequent starts, Notes can be launched directly since the tab bookmark will be saved.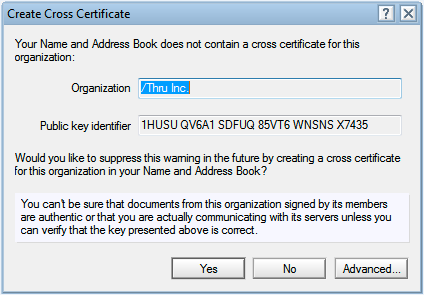 Once approved, the tab for Thru Emails will be displayed in IBM Notes: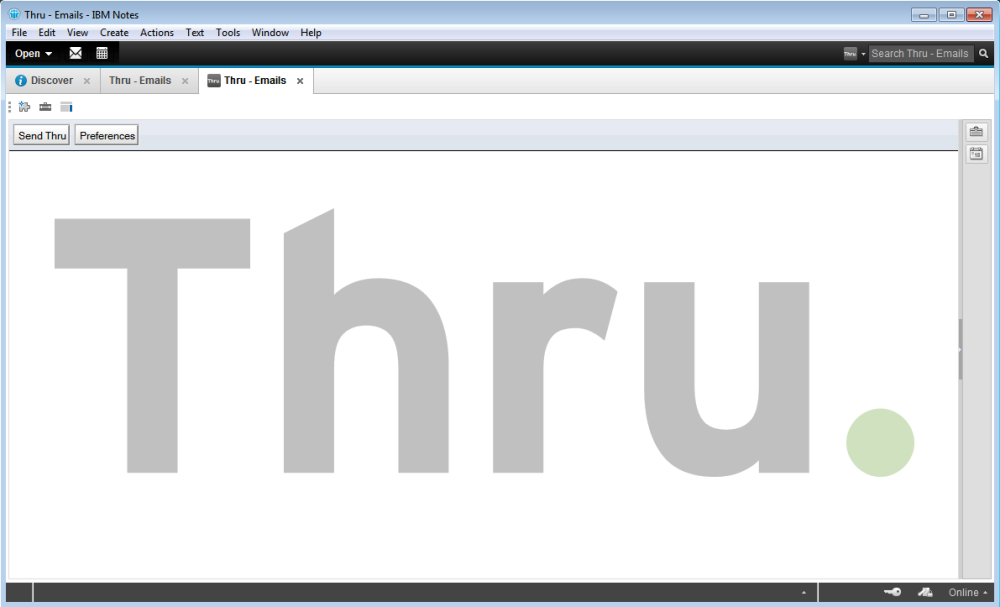 Feedback
Thanks for your feedback.