To begin sending files with the Thru Add-In, first select the specific SharePoint document(s) you wish to send by clicking on the check.
To do this from the Home tab, first go to the Document Center.
Select Documents and find the document(s) that you wish to send. Click the check mark box next to the file(s).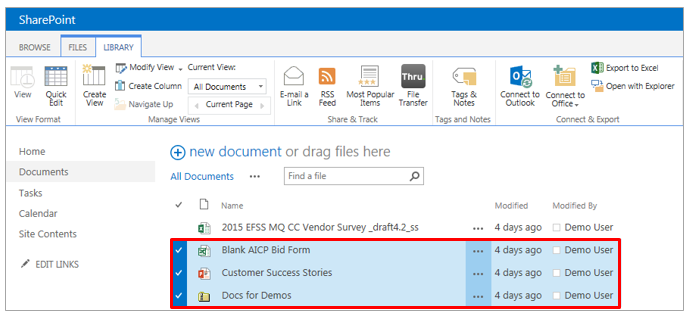 After selecting the file(s), click on the Thru File Transfer icon found in the Library tab.
Clicking on this icon directs you to the Thru Email form to begin sending files.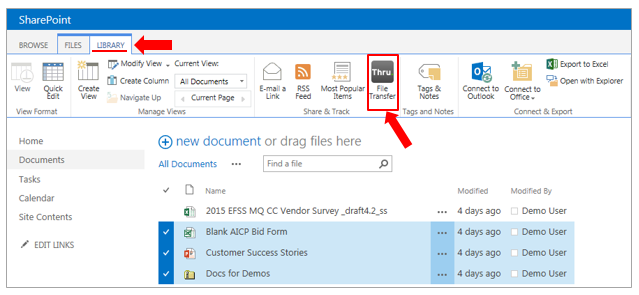 After clicking on Thru File Transfer, the following email form will appear: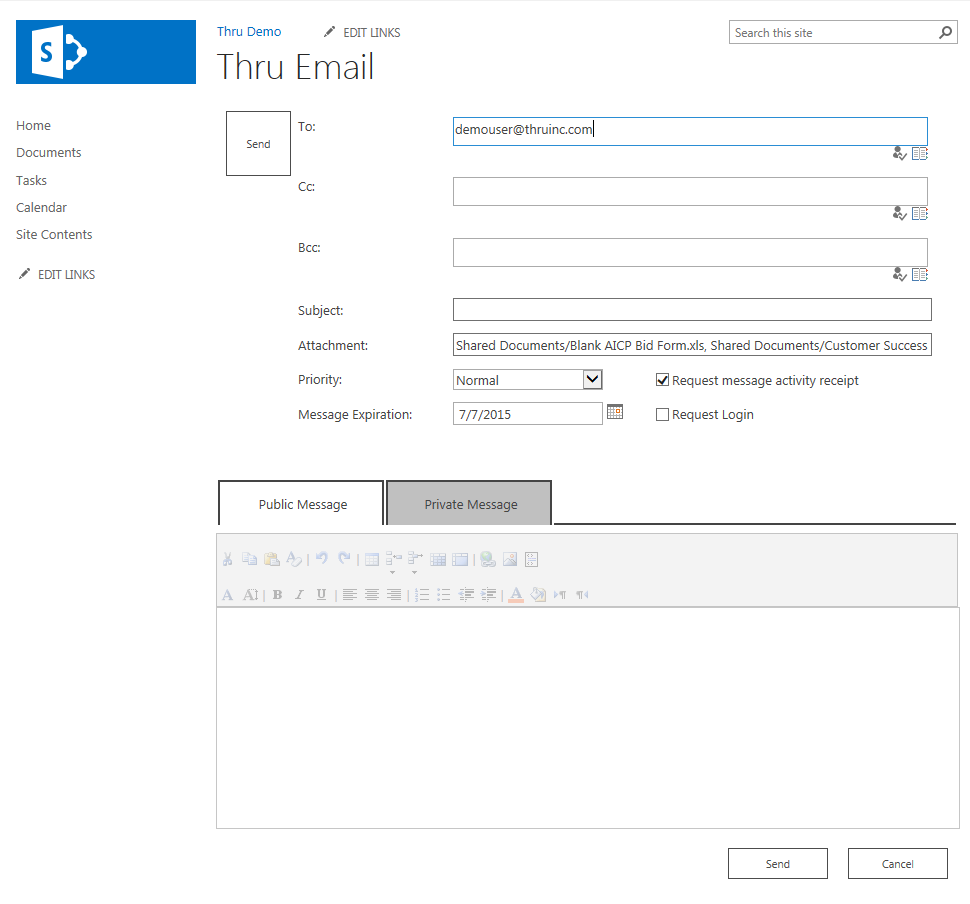 The document(s) that you initially selected will automatically be attached.
You are now able to securely send document(s) regardless of file size to anyone, both internal and external to the organization.
Note: Recipients do not need to have accounts on the SharePoint server in order to access files.
Feedback
Thanks for your feedback.