The tree view can be used to navigate the Thru Explorer. The tree view is displayed by default on the left hand side of Thru Explorer window and can be toggled on or off by a click on the Folders icon in the action bar.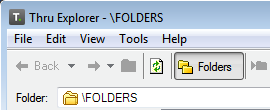 To display the contents of the folder in the right panel, click on the folder name in the tree view.
Click on the plus sign (+) next to the folder name to display subfolders. Subsequent clicks on the subfolders will display the contents of the subfolder.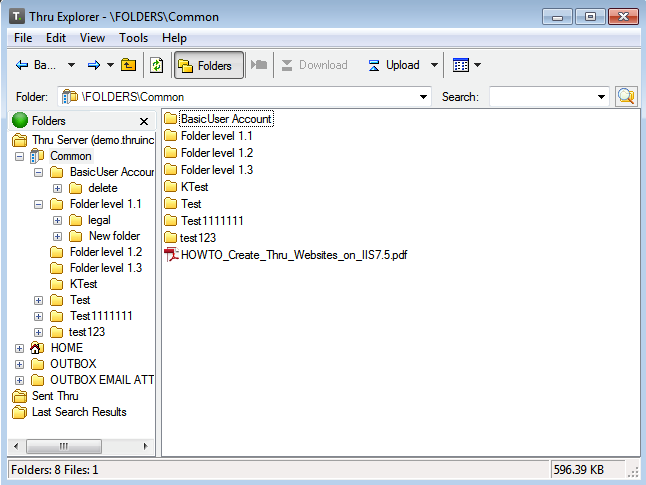 Feedback
Thanks for your feedback.