Select the file to download and click Download button on Thru Explorer toolbar.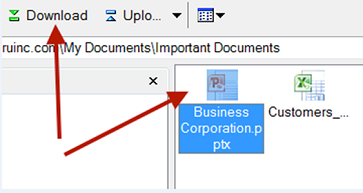 Browse dialog box appears to select target folder location.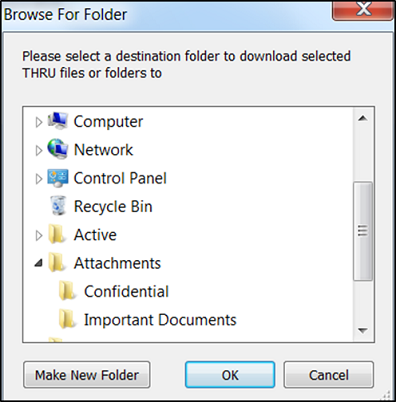 Select the target folder and click OK to start download. Transfer Manager will open and download the file or folder to the target location.
Feedback
Thanks for your feedback.