To download files or folders by the right-click menu, right-click the selected files or folders to display the dropdown menu. Click Save to save to the Downloads folder for the current user, or click Save As to display target folder selection dialog.
If a user clicks Save As, a dialog box is displayed to select the target folder as shown below: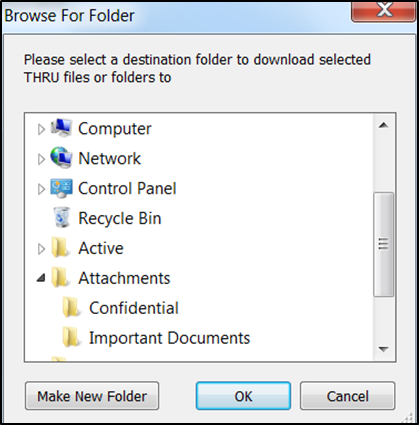 Select the target location and click OK to start the download. Transfer Manager starts to perform download to the target location.
Feedback
Thanks for your feedback.