All Thru emails that you have sent are kept in the Sent Items folder that is native to Outlook.
This will store the message that you have typed into the regular mail window.
If you want to see the details of the Thru email such as which files were attached and its expiration you will need to navigate to the Sent Thru folder in the Thru Explorer.
From the Outlook toolbar, click Thru Explorer. The Thru Explorer window displays.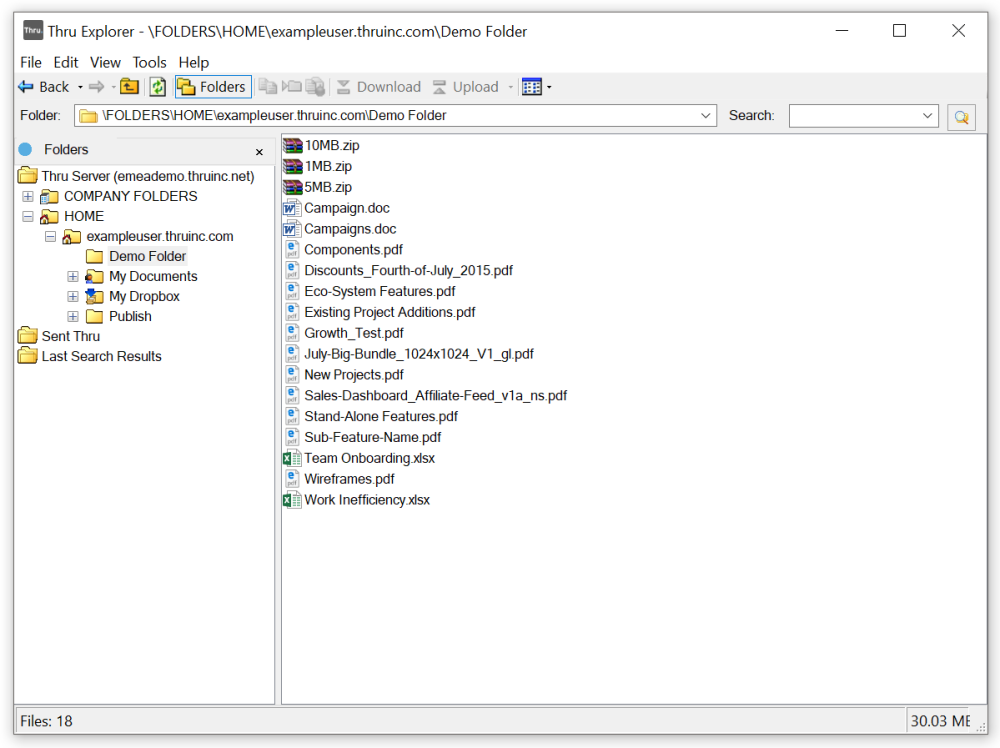 Click on the Sent Thru folder on the left tree view to display all Thru emails.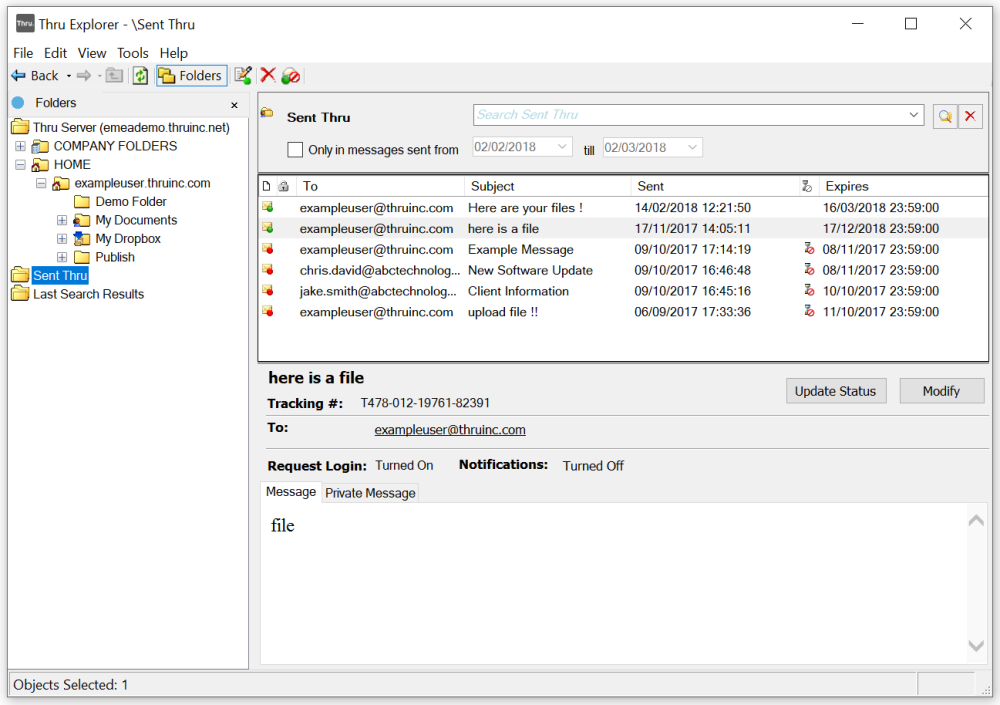 More in this section:
Changing the Expiration Date
Removing Recipients from a Sent Thru Email
Feedback
Thanks for your feedback.