All files and folders sent with Thru have a download expiration date that can be modified at any time. When sent files are expired, they are no longer able to be downloaded by recipients.
To change the expiration date of files and folders:
Click the drop-down arrow next to Expirations in the Edit Thru message window and choose a date from the calendar.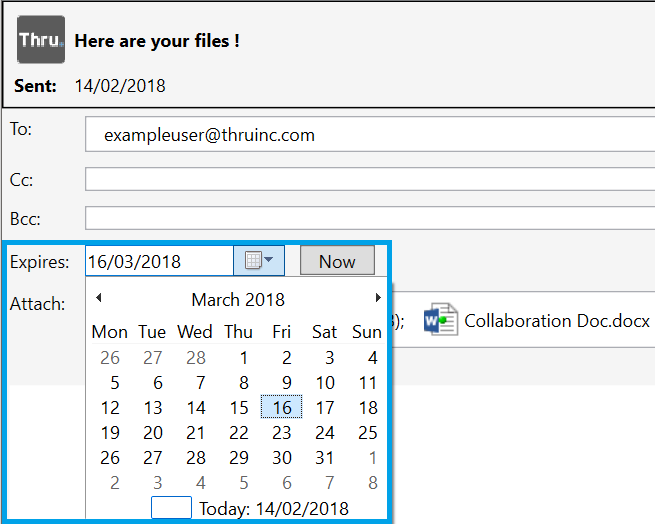 After changing the expiration date, click Save Thru and Close at the top of the window.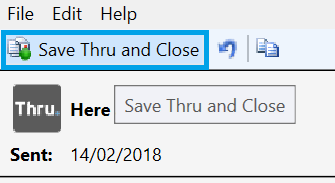 Feedback
Thanks for your feedback.