Thru supports pause/resume for large file uploads and downloads with a checkpoint restart feature.
To use checkpoint restart for file uploads, you can use either Browser or Java.
Using checkpoint restart for downloads is only available in Java.
Internet Explorer supports both Java and Browser. See Thru Java Application download
Pause/Resume Uploads
To pause/resume uploads, upload files with either Browser or Java and click on the Pause button.

To resume upload, click on the Resume button.

Pause/Resume Downloads
To pause/resume large downloads, use the Java method found in Internet Explorer.
Start downloading files and click the Pause button.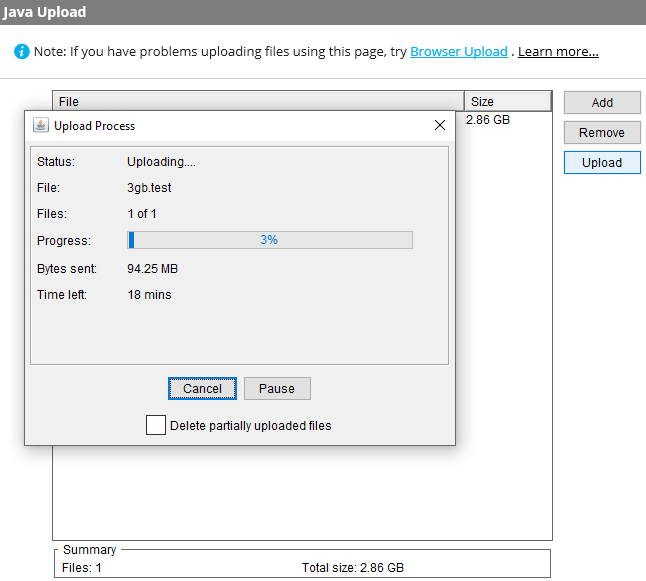 Note If a transfer is cancelled a warning will appear
Note Incomplete uploads are highlighting in the Thru file system

Resuming incomplete transfers
When you attempt to upload a file again that was stopped for whatever reason, a popup will appear with the following options :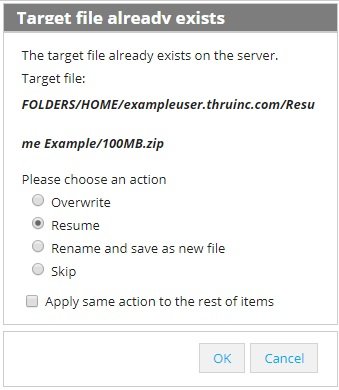 Feedback
Thanks for your feedback.