← View and Manage File Versions
To create versions for files within Thru:
Upload a file to a folder and choose to "overwrite" an existing file that has the same file extension.
After selecting overwrite, click OK.
Example of overwriting a file: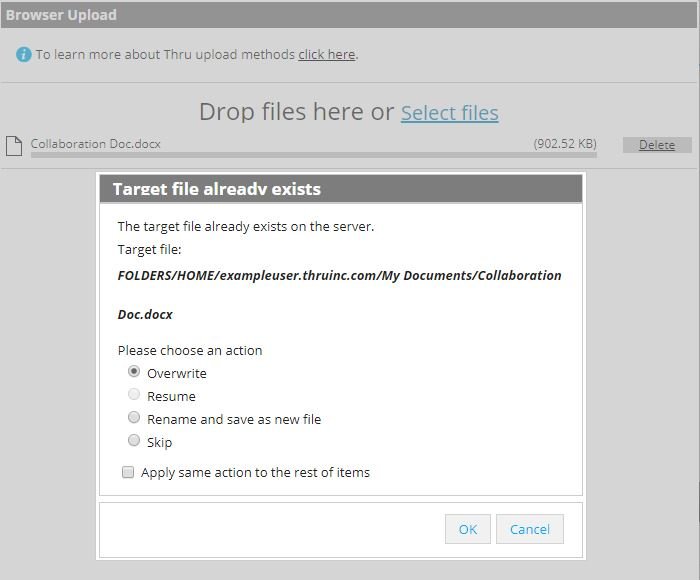 After files have been overwritten multiple times, the version history can be viewed from the Versions tab.
From here you can restore versions, view the transaction history of each version and download a copy of any versions for reference.

Also in this section:
Feedback
Thanks for your feedback.