To delete files/folders from Thru Side Panel:
Right-click a file/folder and click Delete.
Warning : All files/folders deleted from within folders in Thru Side Panel will be permanently deleted from the Thru server.
You will be asked if you want to permanently delete files/folders every time you attempt a deletion.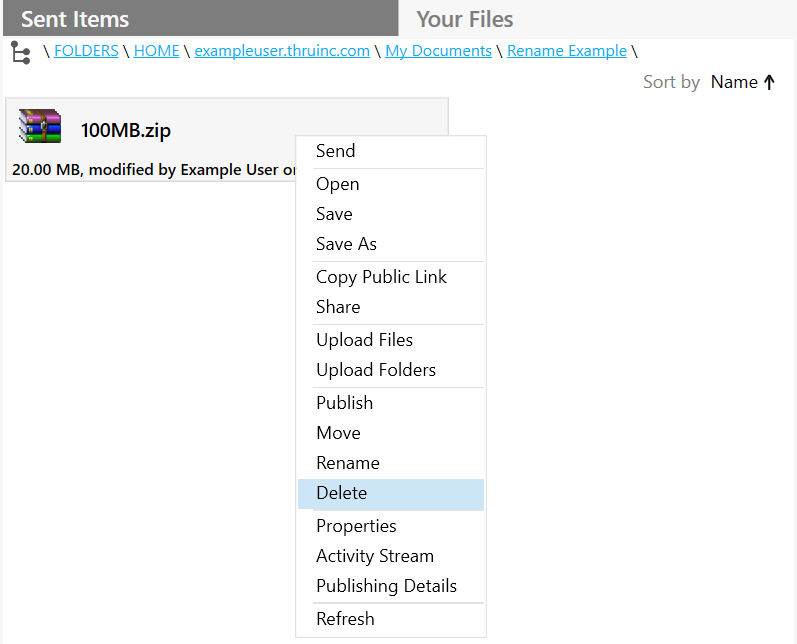 Feedback
Thanks for your feedback.