To edit a Thru message from the Sent Items tab:
Double-click any message; the "Edit Thru message" window opens. You can also right-click any message and click Open.
This window shows additional details of a Thru message like the tracking number, expiration date, message body, attached files and whether or not the message has a password requirement to download files.
From here you can make multiple changes to a Thru Email after it has been sent.
Change Expiration Date
Immediately Expire Attached Files
View Attachment Details
Remove Attachments
Undo Changes to Sent Items
Delete Thru Message from Sent Items
Note: Be sure to always click "Save Thru and Close" after making changes.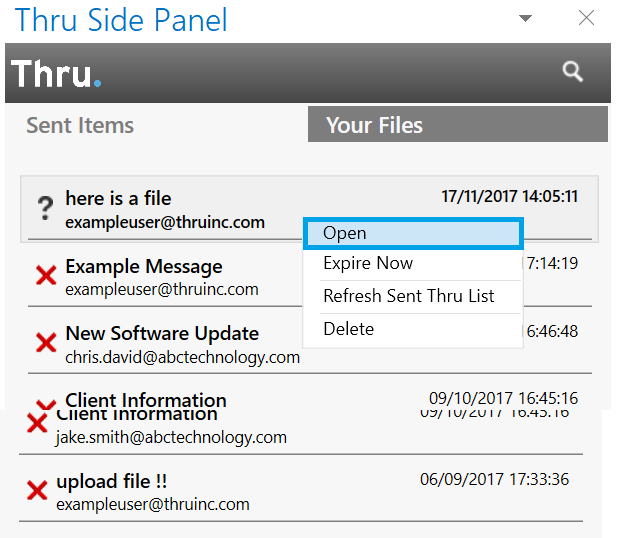 Also in this section:
Feedback
Thanks for your feedback.