To view the properties of the File or Folder:
1. Right-click the file and then select Properties.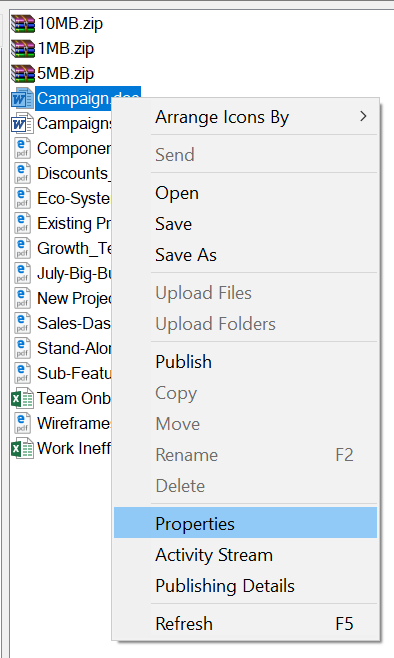 The Properties window displays.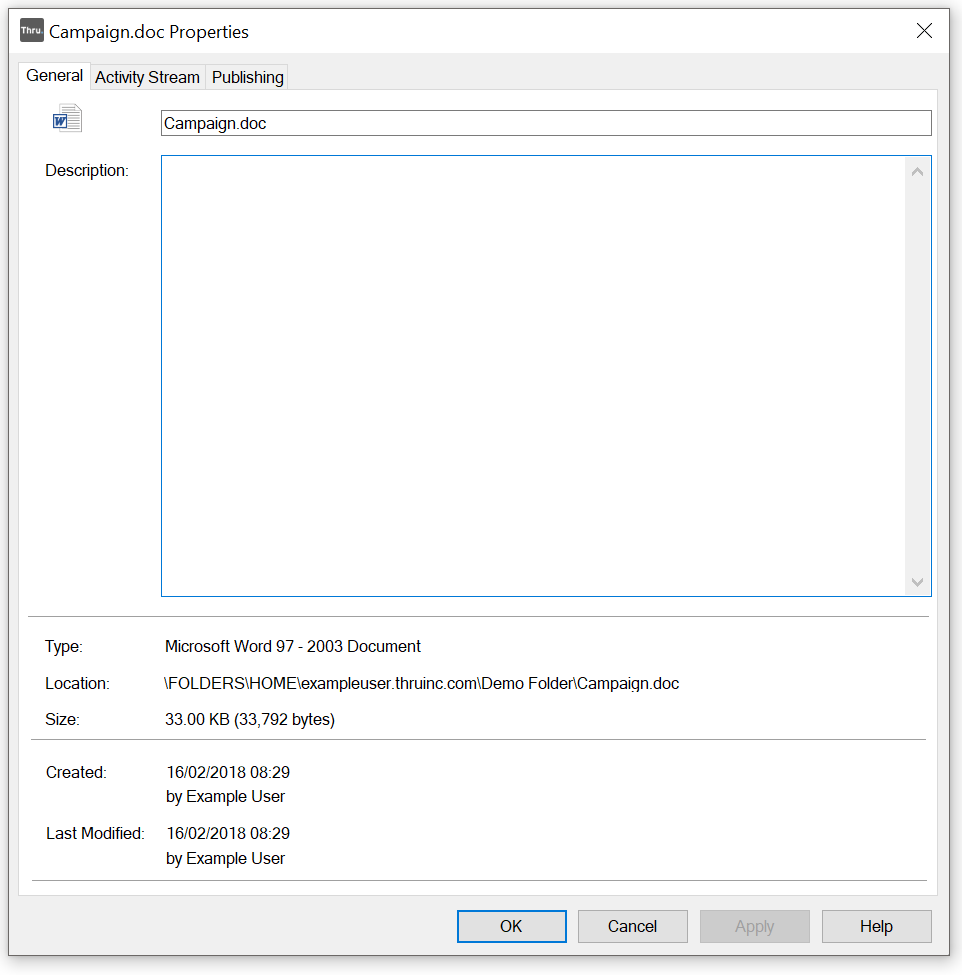 2. To edit general properties:
a. Edit any of the following information:
Name of the file.
Description (this is optional and it can be blank).
Type of file, Location on the server, and the size on the server.
When it was created and by whom.
When it was last modified and by whom.
b. Click OK.
3. To edit publishing preferences:
a. Create a new request by clicking New Request and following the on-screen prompts.
You can also create or edit default settings for publishing by clicking "View/Edit Defaults".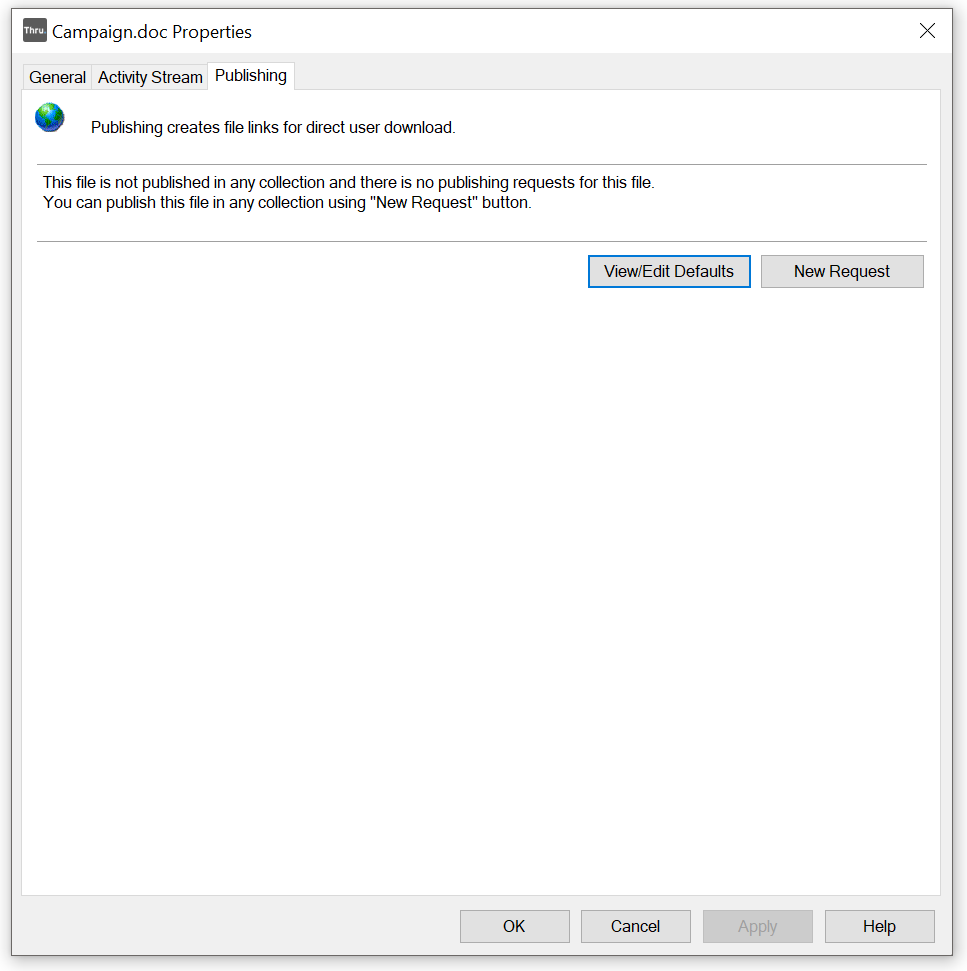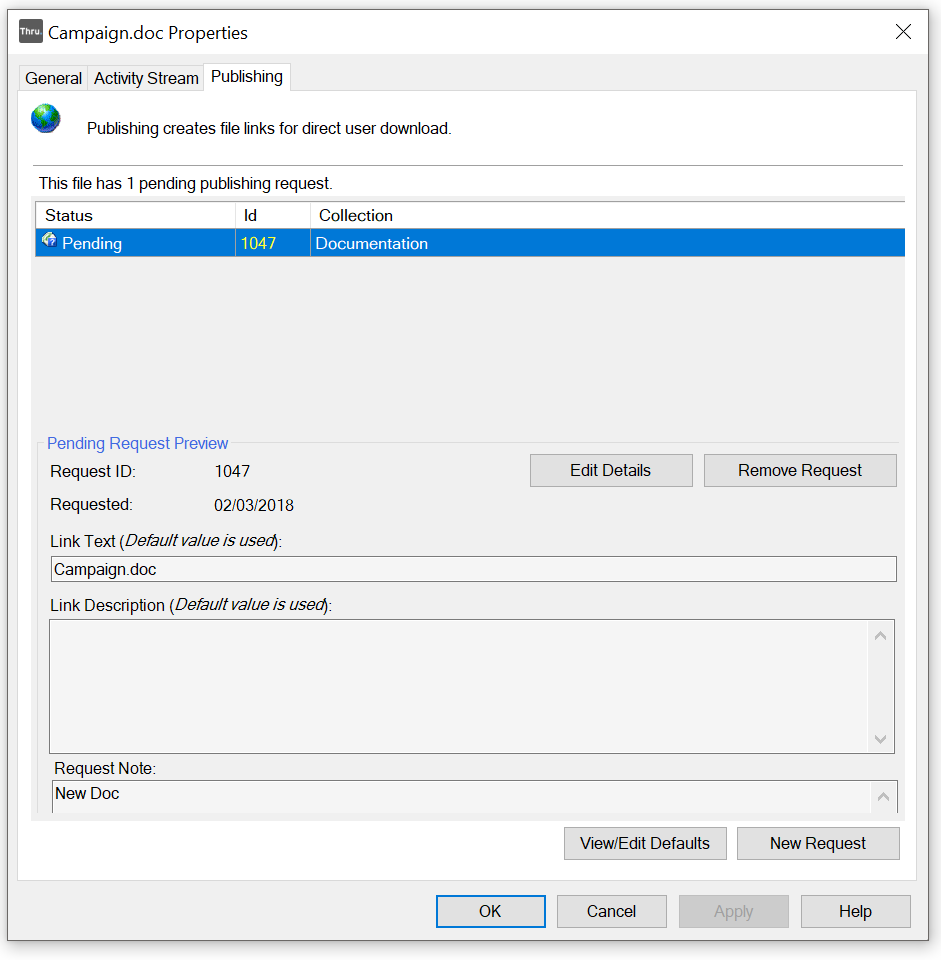 4. To edit the details of the published file
a. Click Edit Details. The following "Publishing Request Details" window opens.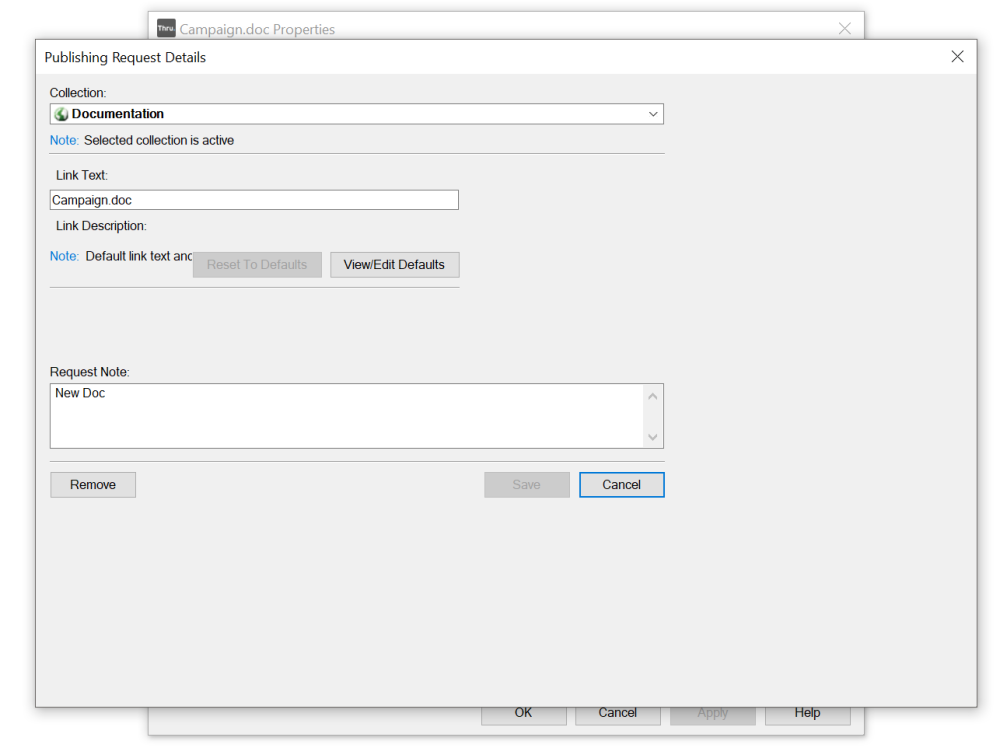 b. Change any of the details here to fit your needs, and then click Save.
7. To disable the file from being downloaded, click Remove Request. The link is disabled immediately.
Feedback
Thanks for your feedback.