Select Disabled Items in the drop-down at the bottom of this window, next to the Go button.


Select the Add-in which you would like to re-enable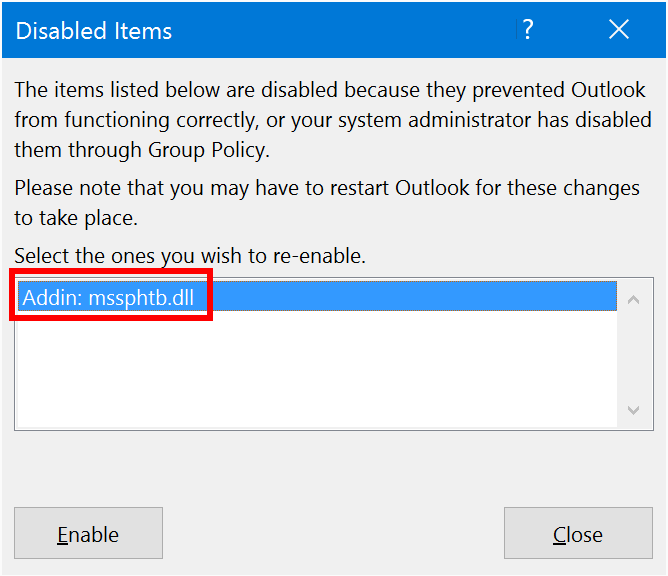 Click Enable in the lower-left corner of this window.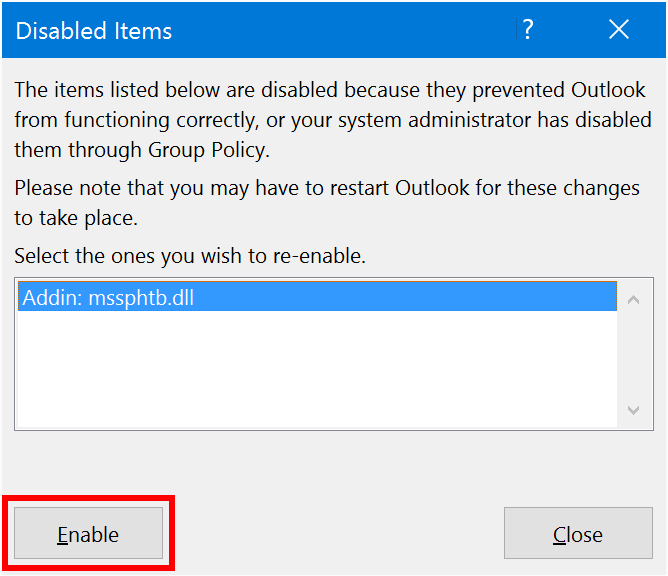 Restart Outlook. Close Outlook, wait for 5 seconds, then start it again.
Note: If an add-in is getting disabled frequently, it is likely that your Outlook data file (PST or OST) is getting corrupted. It is a very common Outlook issue.
Feedback
Thanks for your feedback.