Determine if the Add-in is Inactive or Disabled
Click on the File tab in the upper-left corner of the main Outlook window.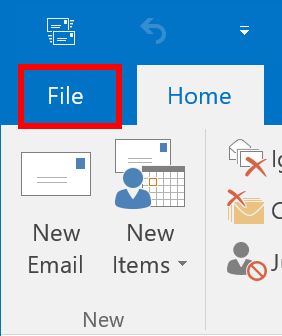 Click Add-ins in the left column of the next window

The list of add-ins is separated into three sections – Active, Inactive and Disabled
The exact steps you need to take are different, based on the section in which the add-in is listed. Please carefully follow the instructions below.
If the add-in is not listed in any of the three sections, reinstall the add-in and restart Outlook. If you still do not see it, go back to the beginning of this guide.
If the add-in is listed in the Inactive section, go to enable inactive add-in.
If the add-in is listed in the Disabled section, got to enable disabled add-in.
Feedback
Thanks for your feedback.