To move files/folders to a different folder within Thru Side Panel:
Right-click a file/folder and click Move. The Move Folders and Files window opens.
Navigate the folder tree and select the new location you want to move files/folders to.
After selecting the folder, click Move at the bottom of the window.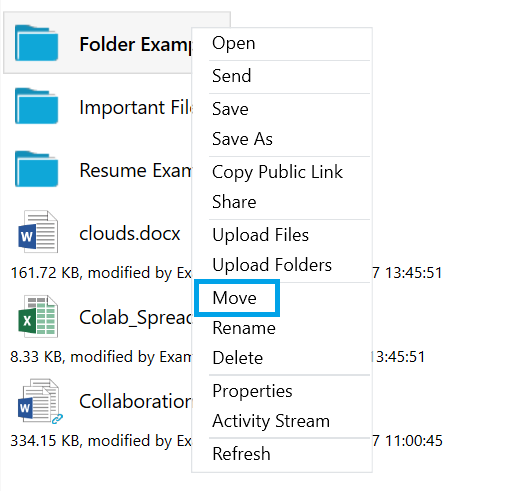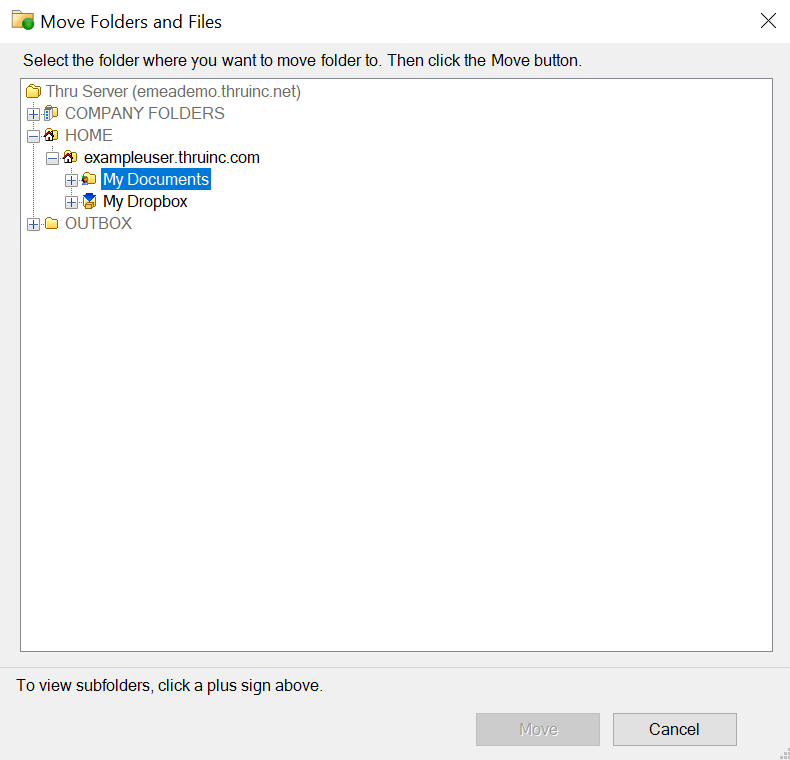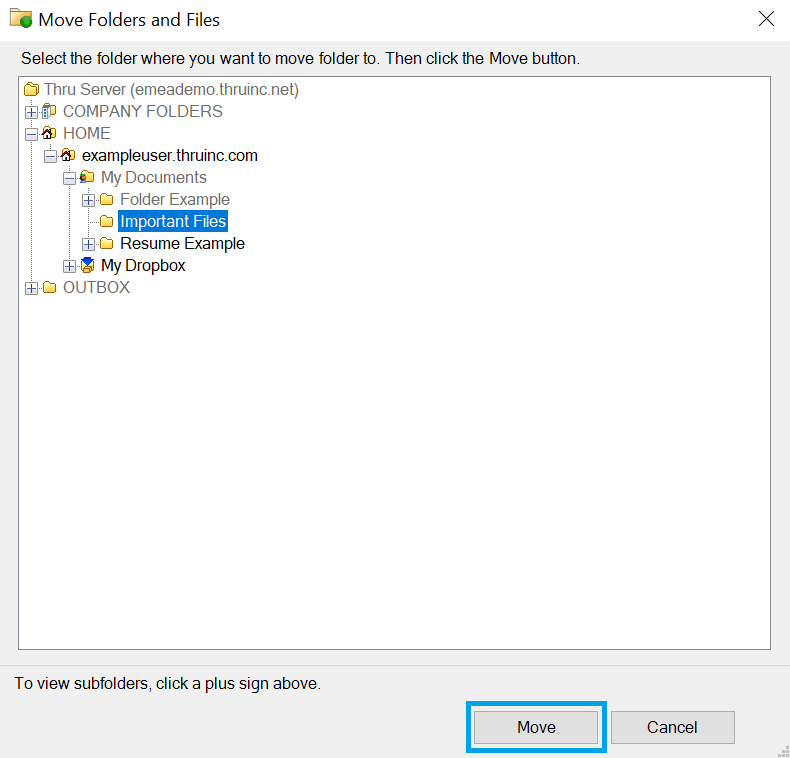 Feedback
Thanks for your feedback.