To open your files within the Thru iOS application:
Navigate to the folder and touch the file that you want to open.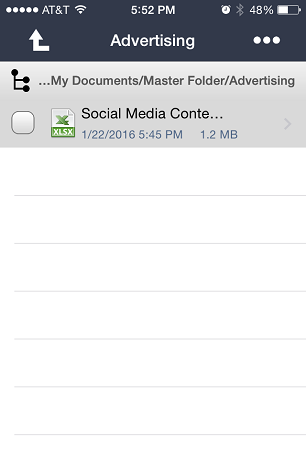 The file opens within the Thru mobile application.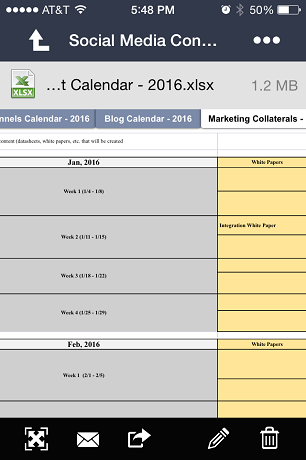 Opening a File in a Third Party Application
To open files within a third party application:

Touch the white arrow icon at the bottom of the screen.


You can then choose to open the file from your list of third party applications.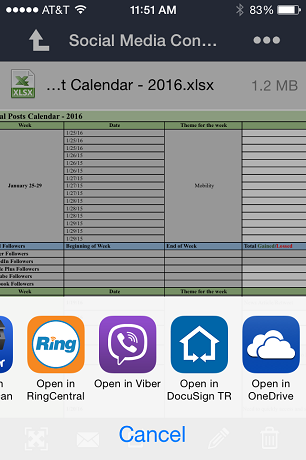 Also in this section:
Feedback
Thanks for your feedback.