If you use Xerox Multifunction Printers (MFPs), you can now easily scan and upload files securely to Thru Cloud storage.
With Thru Add-In for Xerox, easily scan the documents, convert to a preferred format and save to Thru.
It's easy and simple.
Thru takes document collaboration to the next level with this add-in built exclusively for Xerox printers.
Improve Productivity for Your Global Offices
Using the touchscreen interface on your Xerox MFP, anyone in your organization can easily scan paper-based documents, choose the format (fax, Excel, Word or PDF)
to which to convert the document and then immediately upload to Thru — all with a few taps of a finger.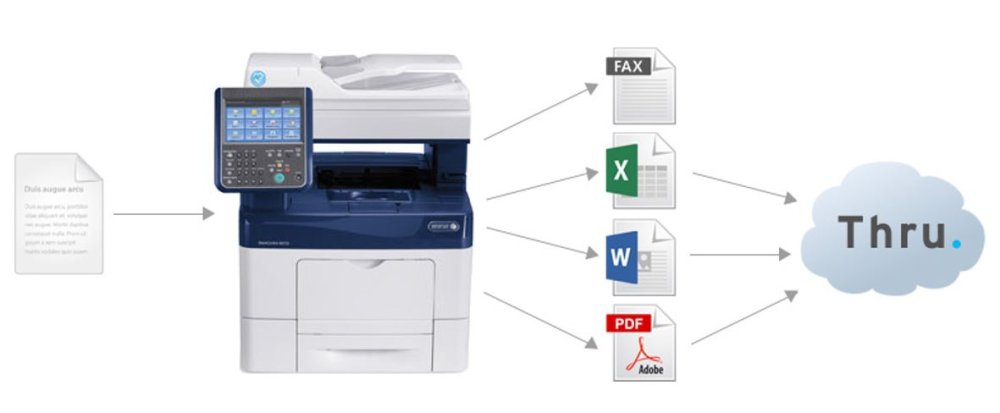 Feedback
Thanks for your feedback.