This section of the Thru Add-In for Office 365 guide will show you how to create new Office files (from Word, Excel or PowerPoint) and save them to your Thru site. Follow the steps below to get started:
First, open up the Office app that you would like to use (Word, Excel or PowerPoint) and create a new file. For this example we will create and save a Word document.
After creating a new document, go to File > Save As in the Office application and select the Thru icon to save the file to Thru.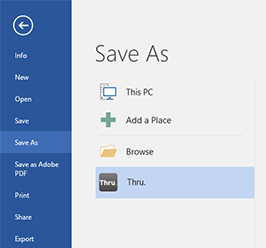 After selecting the Thru icon, you will be prompted to sign in to your Thru site if you have just set up the add-in or were signed out. For more on signing in, go here.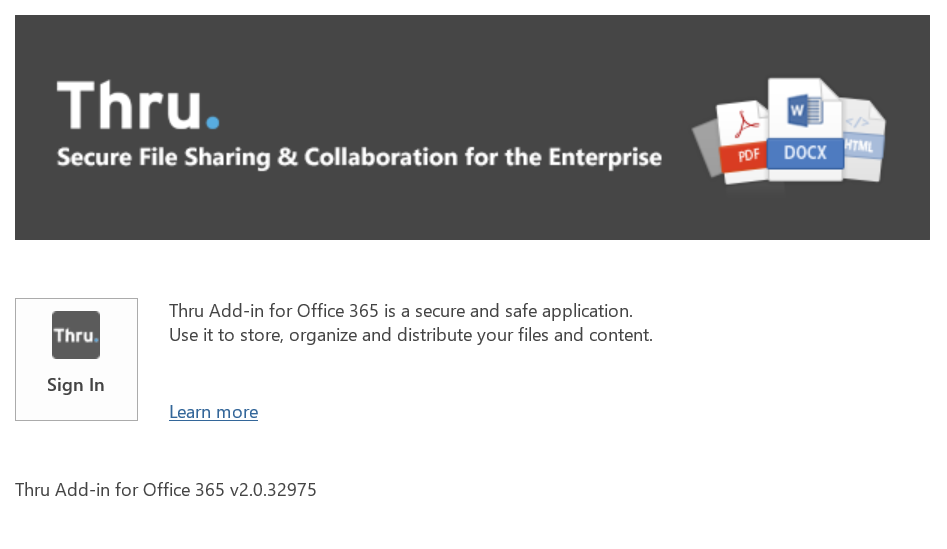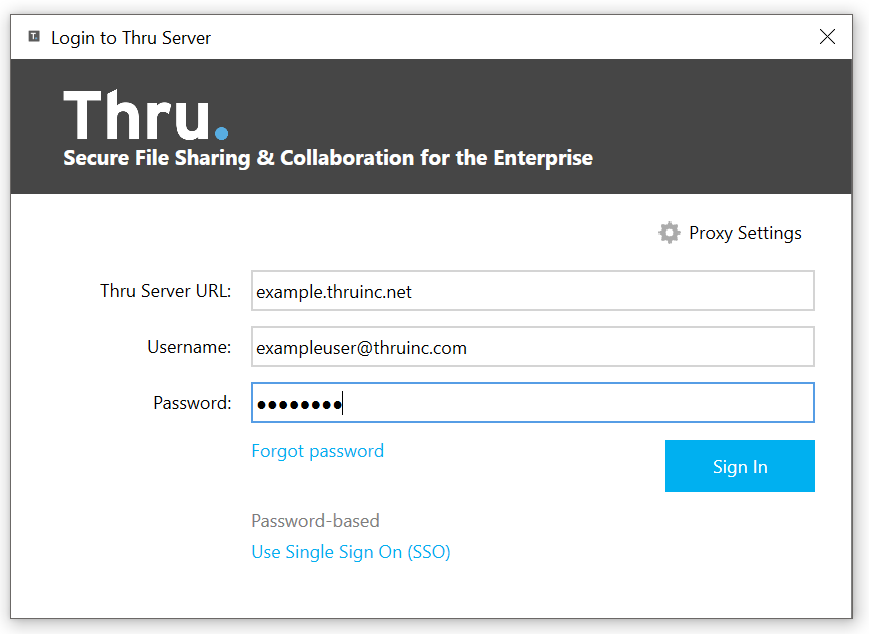 After signing in, give your document a name and click the Browse Thru button (see image below) to choose the folder on your Thru site where you want to save this file. The file can be added to either your personal folders or within shared folders in Thru. Click Save when you are finished browsing. The file will then be saved to the chosen location in your Thru site.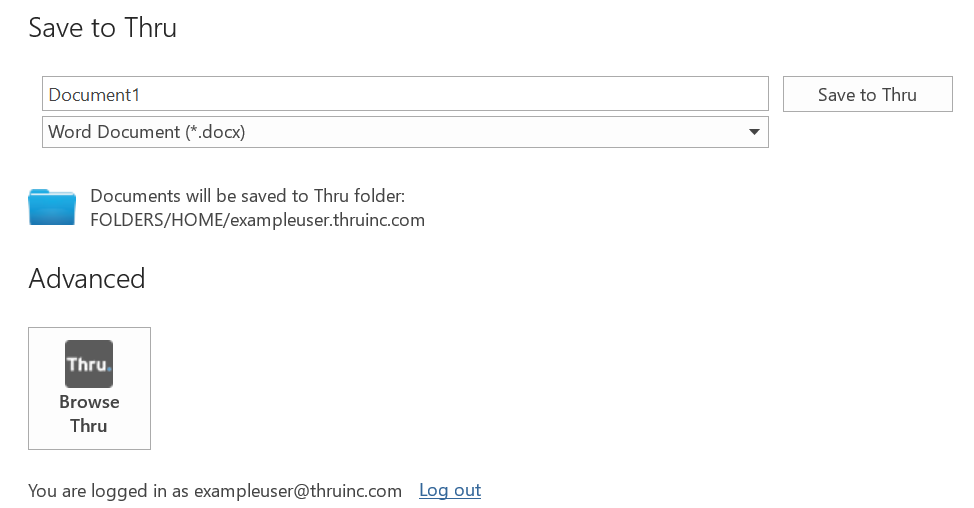 Selecting Browse Thru will allow you to navigate around the cloud file system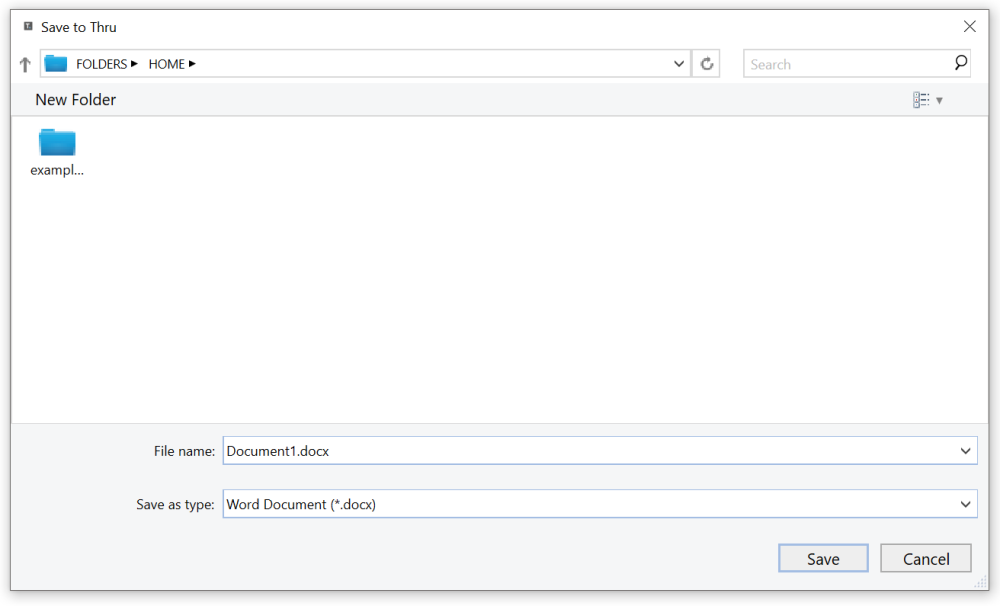 Once the file is saved to your Thru site, every time you make new changes and click "Save" the file will be updated in your Thru site.
Feedback
Thanks for your feedback.