To send files/folders from Thru Side Panel:
Right-click files/folders and click Send. Outlook will automatically compose a Thru Email with your selected attachments.
Fill in the additional details of your email and click the send button.
To learn more about sending a Thru Email in Outlook, refer to Sending Thru Email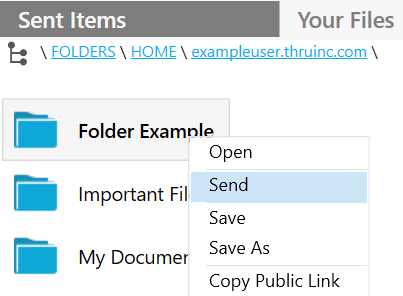 Example :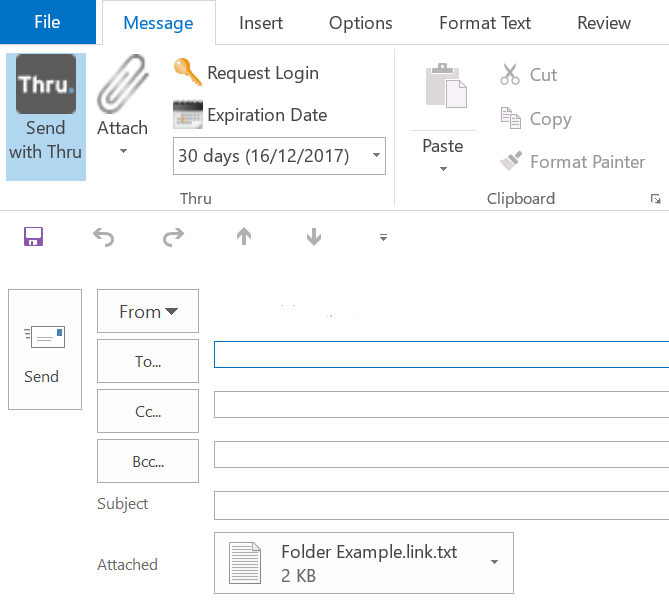 Feedback
Thanks for your feedback.