To send files and folders with Thru for Android:
Navigate to the file or folder you want to send and touch the checkbox to its left.
After the box is checked, touch the mail icon on the bottom of the screen.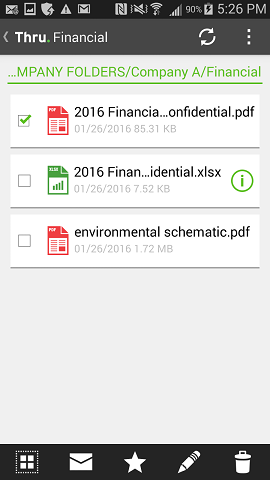 After you touch the mail button, you are taken to the Thru Email page to compose your message.
First, fill in the To field and also the Cc and Bcc fields if necessary.
Create a Subject for your message.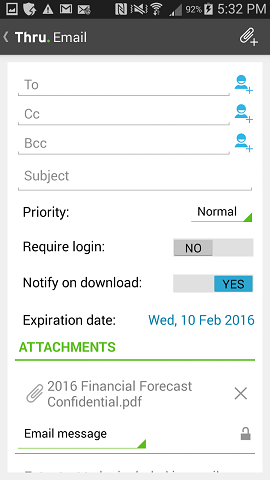 Set the priority as Low, Normal or High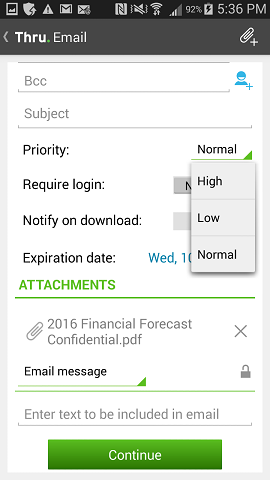 You can select Yes on the Require Login feature to require all recipients of the files to enter a registered email and password before downloading. This is an ideal feature for preventing sensitive information from being forwarded to unauthorized viewers.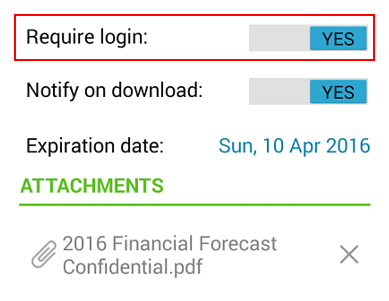 To receive an email notification letting you know when the recipient(s) have downloaded your files, select Yes next to Notify on Download.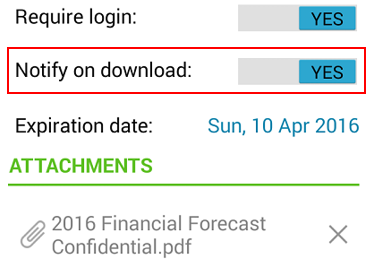 All files sent with Thru have an expiration feature that makes files unavailable for download after the set date. Touch the blue date text to choose an expiration date.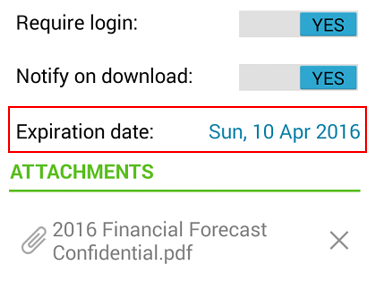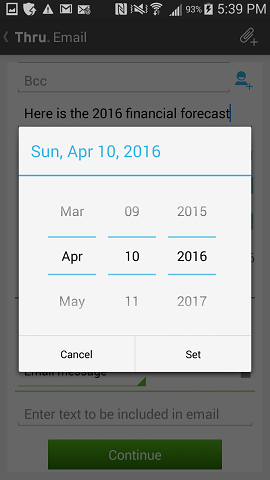 Finally, type an email message to the recipient (s). You can make this either a normal message or a private encrypted message to protect sensitive information like IP addresses and Passwords.
When you are finished composing your Thru Email, touch the green Continue button at the bottom of the screen. This creates your Thru message and asks you to choose an email application to send your files. Choose an email app and touch the app's Send button to send your files.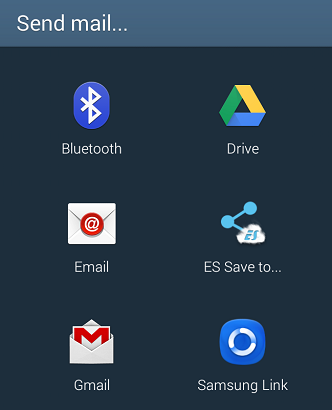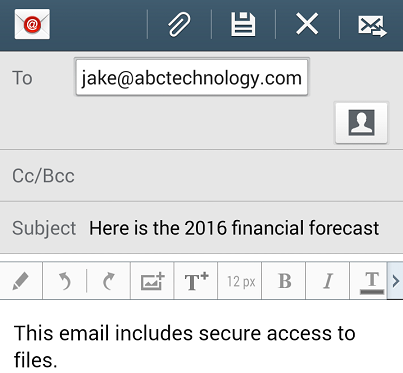 Feedback
Thanks for your feedback.