To prevent recipients from downloading files or folders indefinitely, follow the instructions below to define expiration dates for files sent with the Thru Add-In for Outlook:
1. Click Expiration Date on the toolbar. The Select Date window opens.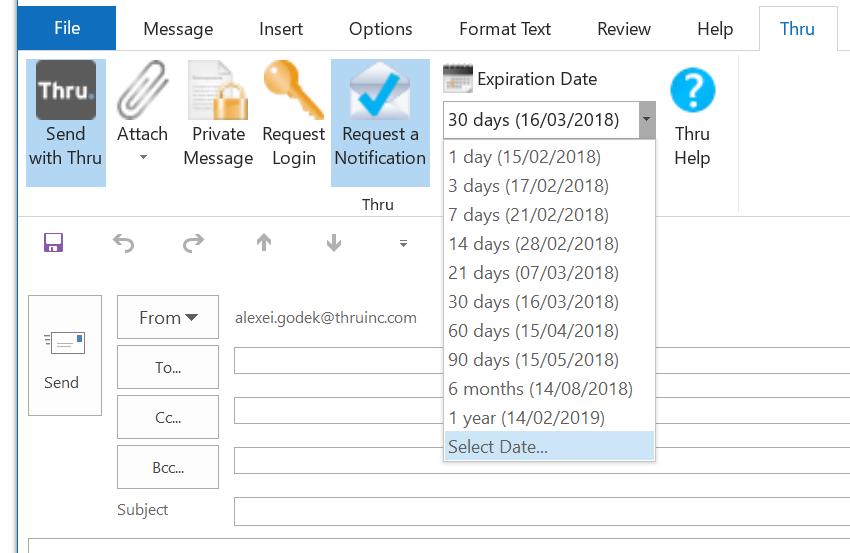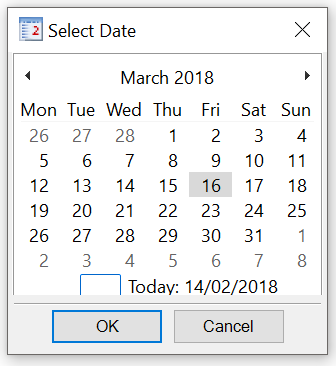 2. Select the date you want the files to expire from the calendar, and then click OK.
Feedback
Thanks for your feedback.